ArcGIS Blog gives you best practices, common workflows, and product updates for ArcGIS. It's now also a place to connect and collaborate with article authors and the blog community. By taking advantage of the new commenting functionality, you can join an article discussion or start a new one. You can ask and answer questions, leave feedback, and provide additional insights about the article topic.
Here's what you need to know to join the discussion
Sign in with your ArcGIS account. If you don't have an account, you can  create a free ArcGIS account. You can use your existing ArcGIS account if your administrator has enabled it for Esri access.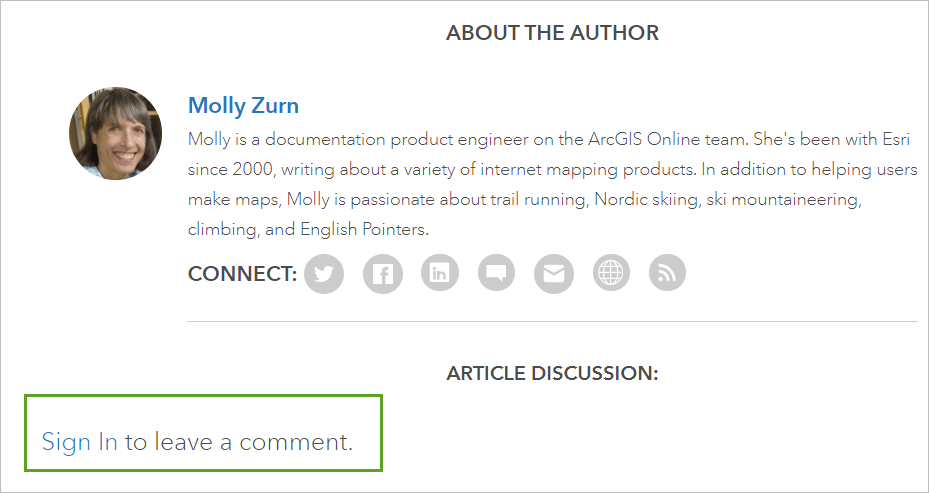 Authors may disable or close commenting.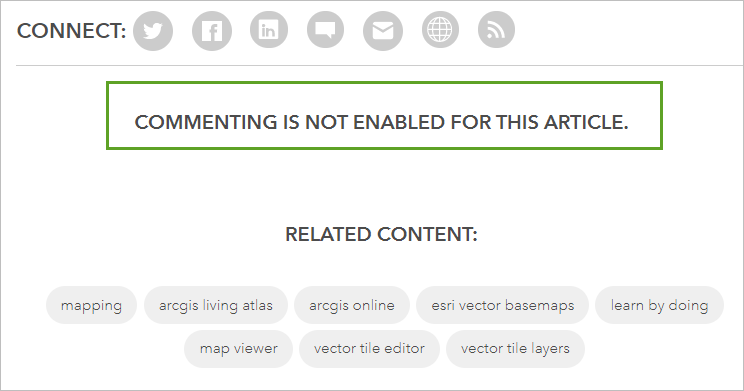 Comments may be removed if they violate the ArcGIS Blog terms of use. If you believe a comment violates the terms of use, you should flag it for moderation.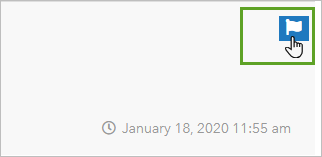 ArcGIS Blog terms of use
Esri reserves the right to remove any comment or user from ArcGIS Blog that violates the terms and conditions of use listed below.
Be respectful
Do not use obscene, racist, or sexually explicit language. Personal attacks are not permitted. Esri reserves the right to remove comments that are abusive, hateful, or defame or insult anyone. Esri also reserves the right to remove comments that are off-topic. Any signed in user may flag a comment.
Solicitations or advertisements are not allowed
Comments of a commercial nature designed to promote a service or product will be deleted. You may link to other informational web sites when relevant to the discussion.
Honor all copyright laws
You may not post copyrighted material unless you have express permission to do so. This includes, but is not limited to, text, photos, images, and screenshots.
Links to articles or other blogs
When relevant to the discussion, Esri encourages you to link to articles, web sites, or blogs that help others see examples of how GIS is used. Do not link to commercial sites.
Visiting outside links
You acknowledge and agree that Esri is not responsible for the availability of such external sites or resources, and does not endorse and is not responsible or liable for any content, advertising, products, or other materials on or available from such sites or resources.
Participation in ArcGIS Blog is at your own risk
You take responsibility for comments under your user name and use the information provided in the blog at your own risk.
Permission to reproduce
By participating in ArcGIS Blog, you expressly grant Esri permission to use, reproduce, prepare derivative works on, and distribute any posted material or submissions.
Proprietary rights and privacy
Information posted to ArcGIS Blog is subject to Esri Proprietary Rights Acknowledgment and will be handled in accordance with Esri Privacy Policy.
Esri Media Terms of Use
For additional details about Esri media terms and conditions, see Esri Media Terms of Use.
Have a question or feedback?
Sign in and leave a comment!