At this year's Esri User Conference, there will be a fly-by-the-seat-of-your-pants-crazy-thematic-mapping-demo-fest session wherein the esteemed Dr. Kenneth Field and I trade barbs, quips, and mapping secrets.
We'll pool together some maps that we've made and take turns flying through how to make them in ArcGIS; like map-maker tennis. All secrets revealed!
For my part, I've assembled a set of interesting/absurd/hmmmm-worthy maps over the past year. I've got a set of ten pretty much locked in. And if there's time in the session, I'll pull from some of last year's maps -that's where I need your help.
I'll bring these map projects to go over…
.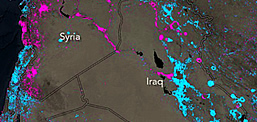 Lights On & Lights Out
.
.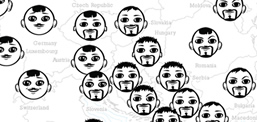 Chernoff
.
.
.
.
.
.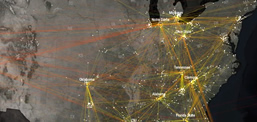 College Football Air Mile Index
.
.
It's a whirlwind of map fabrication. And if there's time left in the session, I'll have a grab bag from last year that I can pull from. In the comments section, please let me know your preference of which you'd like to see (or, I suppose, which you'd hate to see). Or a ranking of them if you are feeling crazy.
Candidates, Time-Permitting. Please tell me your preference…
.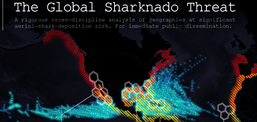 The Global Sharknado Threat
.
.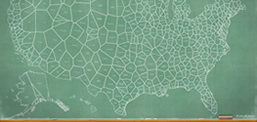 The United States of Craigslist
.
.
Thanks for your help and I hope to see you at the Esri User Conference this July 10 – 14! Don't forget to comment on your preference from the last batch of maps.
Happy Mapping, John