Version 1.13 of ArcGIS Experience Builder developer edition is now available on the ArcGIS for Developers  website, helping developers build and extend their no-low code web apps much faster.
In addition to picking up new features, including Analysis widget for both built-in and custom geoprocessing tools, ability to editing related records, and pop-up actions, from the October release of ArcGIS Experience Builder in ArcGIS Online, version 1.13 allows an administrator account to view and edit all applications within the organization, adds commonly used setting components in Storybook, and includes all related file types in the web.config to simplify the offline deployment. Let's dive into these updates.
Administrator account access privilege
Unlike Experience Builder in ArcGIS Online or ArcGIS Enterprise, only the app owners, prior to this release, could view and edit apps they created in the developer edition. This was challenging when a group of people collaborated on a project-based application using the developer edition. Starting this release, if you have an administrator account, you can view and edit all applications created by others within the organization.
Storybook
Some setting components, such as SettingRow, SettingSection, and MultipleJimuMapConfig, are commonly used in the out-of-the-box widget settings. They are now available in Storybook so you can play and use them in your widgets more easily.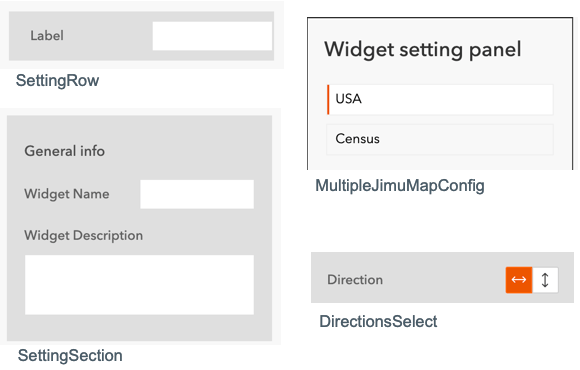 The new style setting components like TextStyle and SizeEditor also make their debut.

In addition, Scrollable and ScrollList enable you to scroll through items or text, for instance.


Offline deployment
The downloaded experience comes with a web.config file that configures some default deployment settings for the web server. The web.config file now includes ArcGIS Maps SDK for JavaScript settings, simplifying the deployment process when you download and host both experiences and ArcGIS Maps SDK for JavaScript to your choice of the web server.
Note this only affects the offline deployment, meaning your experiences do not connect to ArcGIS Maps SDK for JavaScript hosted in ArcGIS Online or ArcGIS Enterprise.
Document
There are two new topics. The Importing existing apps and templates topic promotes collaboration. It talks about how you can import existing apps or templates from your ArcGIS Online or ArcGIS Enterprise account, or from a downloaded experience shared by others. The Save, preview, and publish topic describes Draft, Published, and Unpublished changes statuses when you work on apps in the builder environment. Some of you may notice there are two config files in the apps folder under the server directory, storing app configurations for the draft and published statuses separately.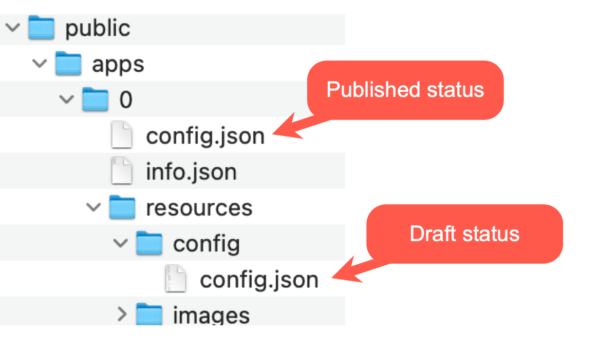 Breaking changes
There are some breaking changes in Data action,  jimu-ui, and unit test that may affect your apps. Make sure to check these changes out before upgrading your apps.
For more information about the 1.13 release, see What's new. You can reach us with any questions at experiencebuilder@esri.com.
Thank you,
The ArcGIS Experience Builder Team
Subscribe to our newsletter to receive the latest ArcGIS Experience Builder updates, news, and content.