You can use Google Assistant to quickly turn location tracking on and off in ArcGIS Field Maps.  Say "Okay Google – Open ArcGIS Field Maps and start tracking" and Field Maps will open and prompt you to enable location tracking. Make sure you specify "ArcGIS Field Maps" when prompting the assistant or the command will not work.
Additionally, you can specify the tracking duration by altering the command. For example, "Open ArcGIS Field Maps and start tracking for 1 hour". The cool thing about this is that you can specify any duration without conforming to the options presented in the app (4hr, 8hr, 12hr, indefinitely). The maximum duration you can use is 1 year.
Sometimes, Google Assistant has a tough time identifying "ArcGIS" and you may want a method to simplify your command. You might also have a set duration that you want to run every time, for example, performing quick 1-hour inspections. You can set a routine with Google Assistant by completing the following steps.
Set a routine with Google Assistant
Step 1 – Open the Settings app and search for "Assistant", then tap Assistant Settings.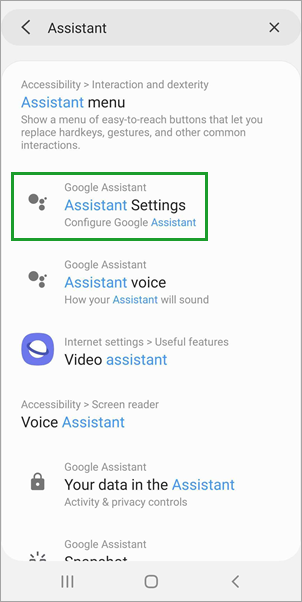 Step 2 – Select Routines and tap New to create a new routine.
Step 3 – Tap Add starter and select Voice command.
Note: Setting start times is not supported at this time.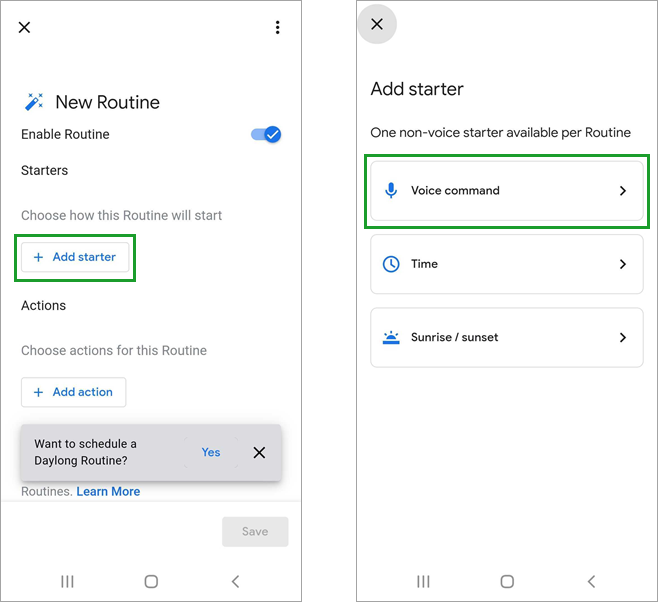 Step 4 – Create a custom phrase that you will say to start the routine, for example: "Start tracking me". Tap Add starter.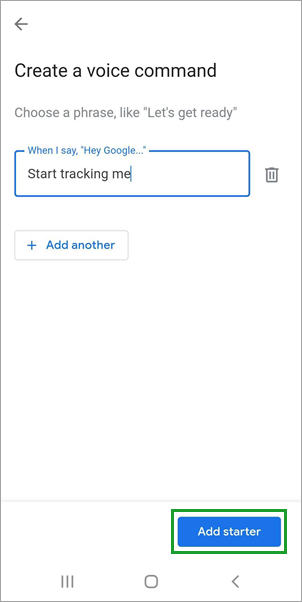 Step 5 – Tap Add Action and select Try adding your own.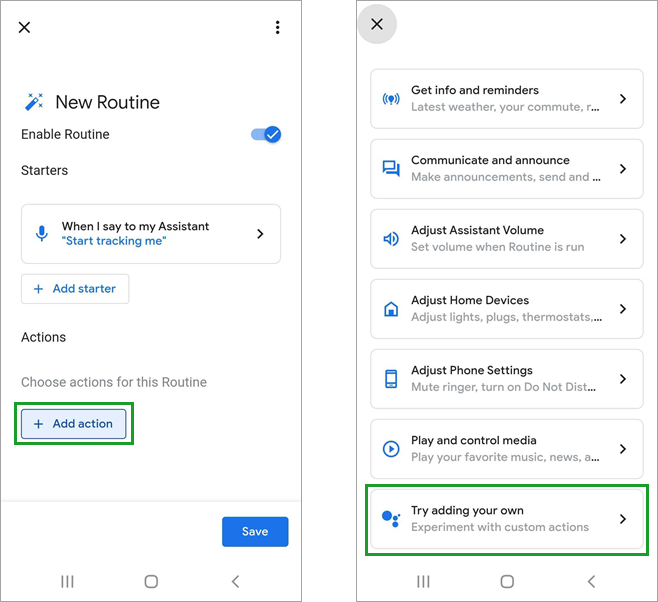 Step 6 – Type "Open ArcGIS Field Maps and start tracking for 1 hour" then tap Done.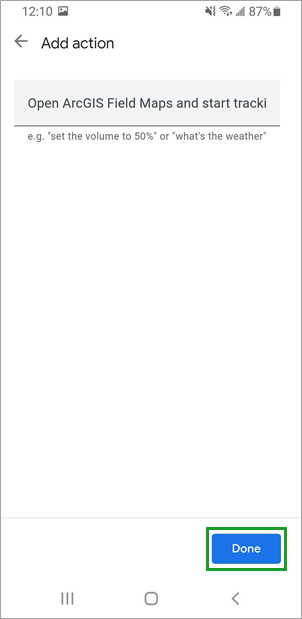 Step 7 – Tap Save to save the routine.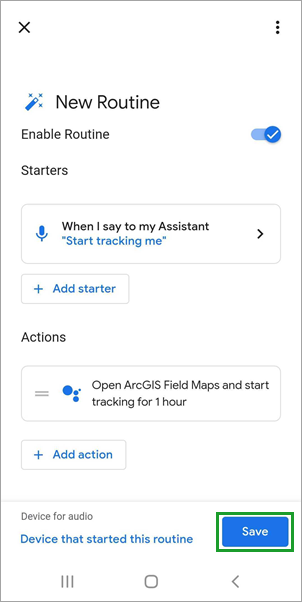 Step 8 – Say "Okay Google" or tap the Google Assistant icon and try out your new routine by saying your custom phrase.
Now when you say, "Okay Google – start tracking me," Field Maps will launch and start tracking you for 1 hour. Note: You must tap "ok" before tracking is enabled.
You can set another routine to simplify turning tracking off if you are not using a custom duration or want to turn tracking off before the duration has ended. To learn more about location tracking in Field Maps, see Track mobile workers.