At a time where the whole world has become familiar with charts, flattening curves and R0 values; our ArcGIS Insights application is helping people understand patterns and trends within COVID-19 related data. Using Insights, we can explore and analyze historical data, perform statistical evaluation and make data-driven predictions.
However, this coronavirus pandemic has also brought "stay-at-home" restrictions to many of us and impacted our work-life situations. Social media and playing games and quizzes with our friends has become an important yet fun way to stay in touch and keep our brains active.

So, naturally, we decided to produce one of these typical quiz types in Insights.
We took images of famous cartoon and other TV and film characters from around the world and generalized each of them to stacked blocks of color. By assigning each character in a group a letter (A, B, C, and so on) – as we didn't want to give their character names away – we were able to produce data categories or columns.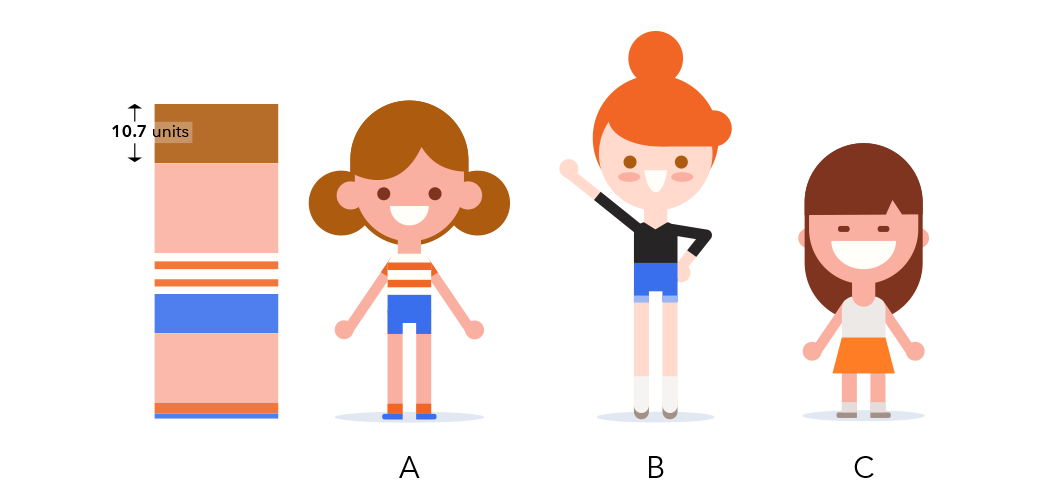 By measuring the height of each block, we were able to assign values to each column. We also made a note of the color of each block.

We added these data tables into Insights, then dragged and dropped the Column and Value fields from each table to the page, choosing Stacked Column Chart to create a chart for each quiz question. All that was left was to apply the correct color values and add answers to the back of each card.
Finally, we shared our workbook as a public application so that you can play the quiz too.
Good luck!
Quiz: Cartoon, comic, film and television characters