Written By Chait Gaddam
Styles are collections of symbols and other map components that can promote consistency across related map products or organizations. Styles created in previous versions of ArcGIS for Desktop can be used easily in ArcGIS Pro. To import these files:
On the Insert tab, in the Styles group, click Import.
Browse to a style file (.style) on your computer or network and click Open.
Importing a style creates an ArcGIS Pro version of the style (.stylx file). It is automatically saved into your project directory and is added to the list of project styles. If any of the symbols in your styles reference font files, make sure to install those fonts on your local computer before importing the styles.
Where are all the styles?
Many of the industry specific styles that were part of previous versions of ArcGIS Desktop are not included in the ArcGIS Pro download. Instead, ArcGIS Pro versions of these styles are available online on the Esri Styles page. This keeps the software download small, and allows us to deliver updates to styles much faster since updates are independent of software releases. We have an on-going effort to modernize our entire style offering, but we still want to make our older styles readily available.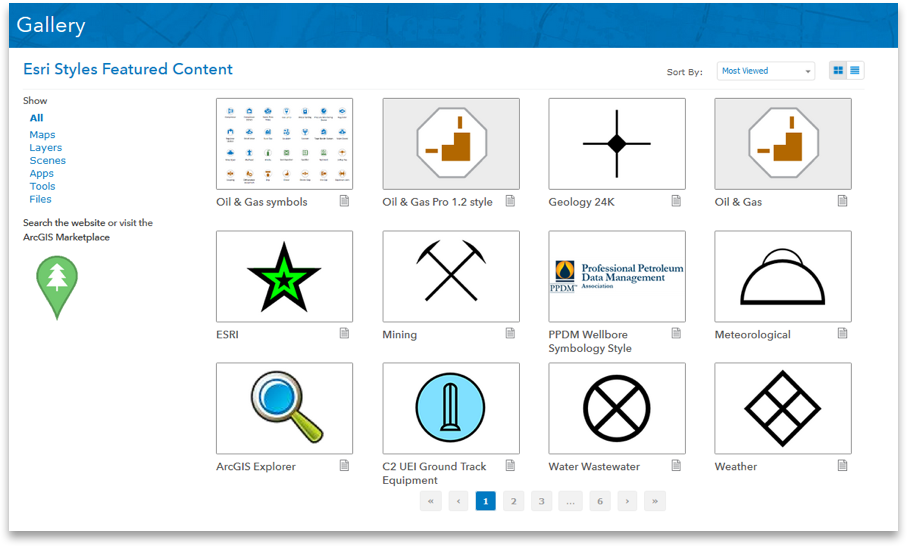 To access these styles from an internet browser:
Click on a style, click Open and then click Download.
Open ArcGIS Pro.
On the Insert tab, in the Styles group, click Add Style.
Browse to the downloaded style file (.stylx) and click Open.
To access styles on Esri Styles and other portal styles from within ArcGIS Pro:
Ensure that you are signed in to your ArcGIS organization.
On the View tab, click Project and click Project Pane.
From the Project pane, click the Portal tab, and click All Portal.
In the Search box, enter "stylx".
Note: All portal styles that match the search criteria will be returned.
Right-click on any of the styles, click Add Style.
The style is downloaded to [install drive]:DocumentsArcGISOnlineStyles and is automatically added to the list of project styles. If the downloaded style was created using an older version of ArcGIS Pro, an upgrade will be necessary.
For more information on working with styles in ArcGIS Pro visit:
Commenting is no longer enabled for this article