Esri is headed to the Qt World Summit, hosted by The Qt Company in Berlin, Germany October 10-12, 2017. This three-day conference is the global event for all things Qt. It is an opportunity for developers to take advantage of the latest developments in Qt, share their Qt experiences, and learn about what's coming.

As silver sponsors for this event, we will be showcasing opportunities for Qt developers to leverage ArcGIS technology and the APIs that integrate seamlessly with the Qt platform.
Eric Bader, the Product Manager for the ArcGIS Runtime SDK for Qt, will be presenting a session entitled Applying Spatial Analytics to Unlock the Power of your Data where he will share how to apply some of the more common spatial analysis tools and techniques when working with business data, and how they can be applied at any geographic scale to build solutions for any industry.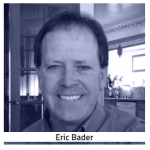 Registration information can be found on the Qt World Summit website. We are looking forward to meeting you in Berlin!