You want your Power BI reports and dashboards to work at the speed of business. Having the right information for your boss right when she needs it will keep her – and you – happy. With that in mind, we've been working hard to improve map performance in ArcGIS Maps for Power BI. With this release, available to all Power BI users, ArcGIS Maps will load up to 50% faster. Panning and zooming is lightning fast, too. This means you're not going to be left waiting for your maps to draw after the conversation has moved on. You're going to have the right answers, right now.
And the best part? Existing maps will automatically start using the new, faster technology. Go ahead, load one up and see. And any new maps you create will be blazing fast, too. There's nothing to install or upgrade, making our native in-the-Power-BI-box map visual a dream for admins.
A picture is worth a thousand words
Don't just take my word for it. Take a look for yourself. Watch as the bar chart on the right is clicked to select the points in various countries. In the 'after' animation you'll notice the points appear almost instantaneously and the map quickly snaps into place.
After performance update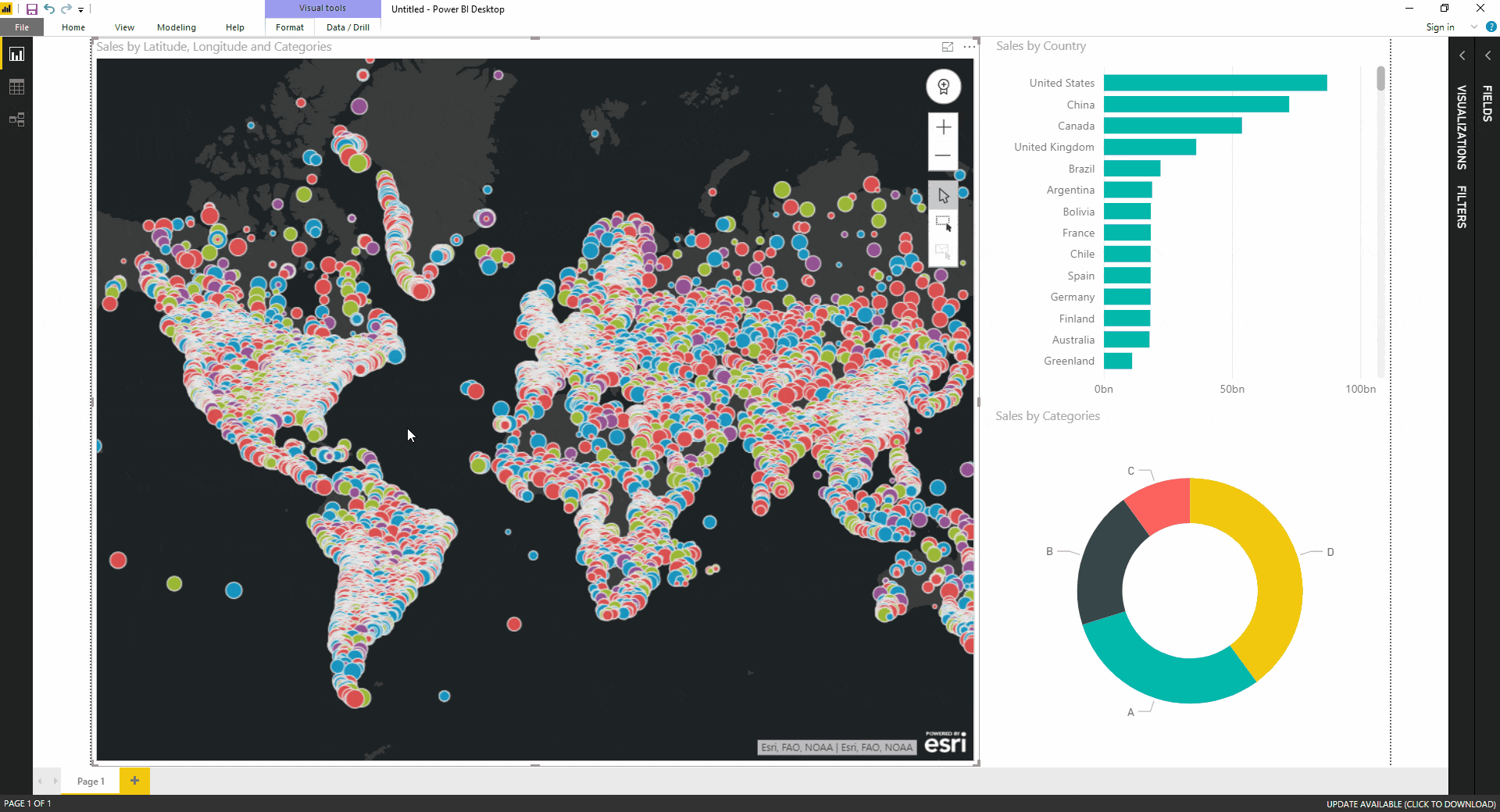 Before performance update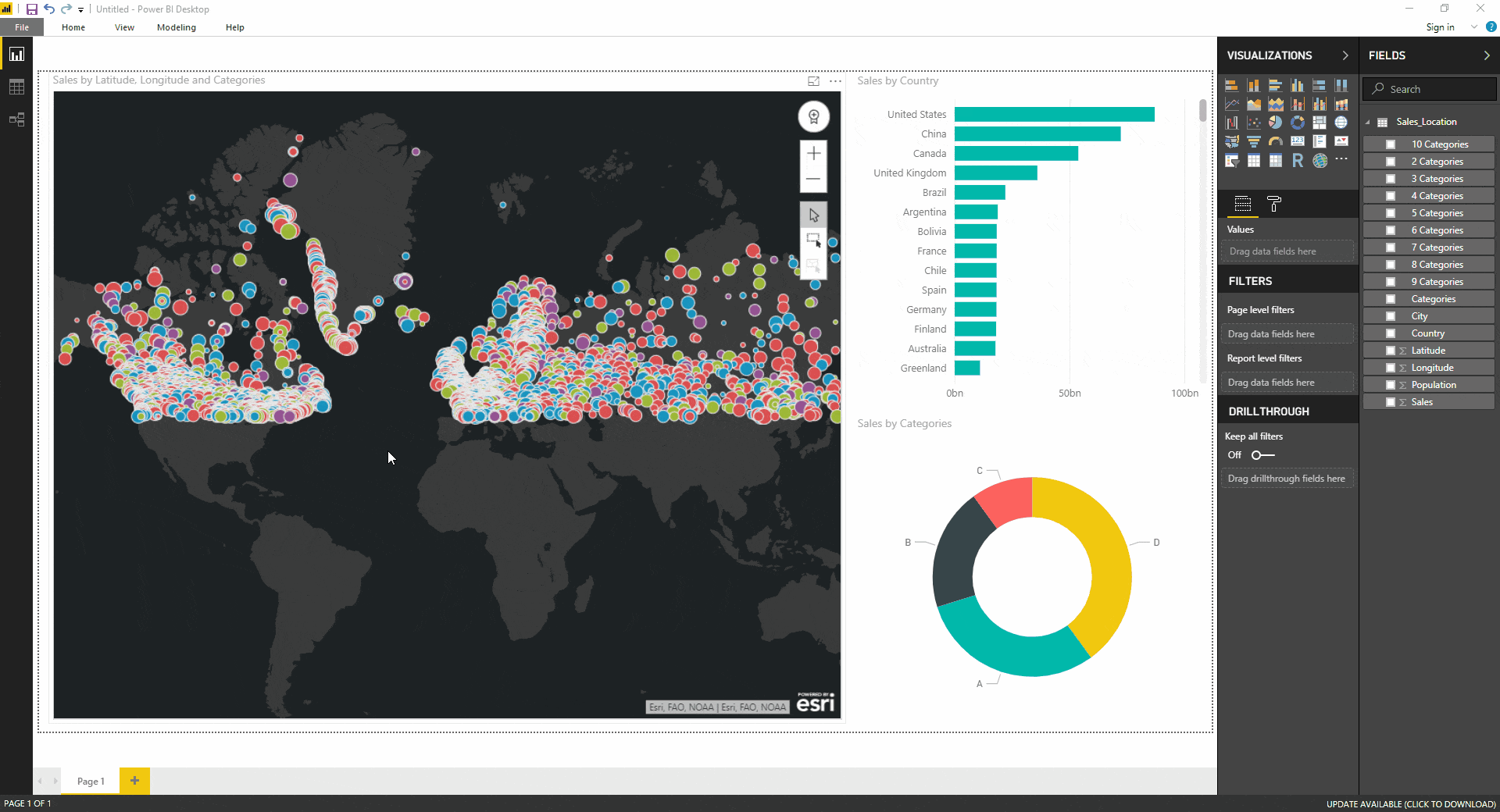 Map more locations
You may have noticed the 'after' animation didn't stop drawing locations halfway through. Thanks to the dramatic performance improvements, the map visual can also now support drawing many more locations on the map. For latitude / longitude point locations, each map now supports 30,000 points. For standard boundaries (ZIP code, province, country, etc.) maps can now draw up to 15,000 areas. And for those of you wondering – yes, we still give away up to 5,000 geocodes per map!
Share your GIS work
With these new performance improvements and increased mapping limits, now is a great time to share your GIS work with your organization through Power BI. With a simple level 1 viewer account in ArcGIS Online, anyone using Power BI can add feature services from ArcGIS Online into maps in Power BI reports. It makes for a really easy way to share your work with anyone in your organization. Also, as a reminder – level 1 viewer accounts include all paid Plus functionality in ArcGIS Maps for Power BI as well. If you want to learn more about what's included, take a look here.
Getting started is as easy as 1-2-3

For more information about ArcGIS Maps for Power BI:
Learn how to get started
Find answers to your questions in the online help
Join the conversation on GeoNet to interact with other users and seek answers from the product team
Commenting is not enabled for this article.