Surveys, forms, polls, and questionnaires are really just the same thing: a list of questions. Questions, however, are one of the most powerful ways of gathering information for making decisions and taking action.
Survey123 for ArcGIS is a simple, yet powerful field data gathering solution that makes creating, sharing, and analyzing surveys possible in just three easy steps.
1- Ask Questions: Survey123 lets you easily create forms and publish them into ArcGIS. Actually, with Survey123 you can create and publish smart forms. Smart forms support a wide variety of questions from the basic: text, date, integers, decimals, photos, etc., to the more exotic: single and multi-choice questions, signatures, time, notes, repeats, sketches, barcodes and much more.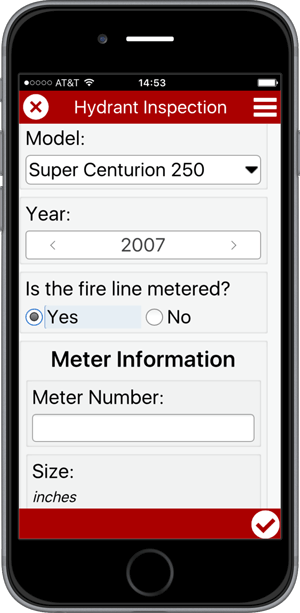 Smart forms also let you embed advanced logic to control user input. This is really important to make the user experience as simple as possible and to ensure minimum errors when capturing data.  Smart forms in Survey123 for ArcGIS support calculations and defaults, where you can insert your own expressions and formulas. You can apply constraints, pre-compute answers based on previous questions and even hide and show questions according to their relevancy.
Finally, a true smart form supports your ability to control the look and feel. Smart forms support grouping of questions, notes, embedded images and audio as well as multiple layouts to help field users do their jobs.
With Survey123 for ArcGIS you can author simple smart surveys right from your web browser. Alternatively, you can leverage the full power of the XLSForm specification and build the most sophisticated surveys with Survey123 Connect for ArcGIS: a desktop tool that will help you author and publish surveys into ArcGIS using spreadsheets.
2- Get Answers: The Survey123 for ArcGIS field app is available in the Google Play, iTunes and Windows stores. Once installed on your device, you can easily download published surveys shared with you, and capture data while online or offline. The Survey123 field app is the most robust way to capture data in any condition and with the most sophisticated surveys, but you can also access simple surveys with your web browser on either your desktop or mobile device.
3- Make the Best Decisions: Capturing data is just the means to an end. Survey123 includes ready-to-use reporting tools, so you can understand right away how much data is being captured, where, when and by whom. Reports also include summaries of responses to your questions so you can understand trends in your data.
The beauty of Survey123 is not just that it introduces smart forms into ArcGIS, but also the fact that it is fully integrated with ArcGIS.  Survey123 for ArcGIS leverages the security and information model of ArcGIS and integrates with other apps such as Workforce for ArcGIS and Operations Dashboard for ArcGIS.  Data submitted into ArcGIS can also be easily used from ArcGIS Pro, the analytical tools in ArcGIS.com, and Portal for ArcGIS, as well as Story Maps and Web AppBuilder for ArcGIS.
If you would like to get started with Survey123 for ArcGIS, go to survey123.arcgis.com and login with your ArcGIS Online credentials.  Create your own surveys then start exploring options for capturing data with them and accessing the reports.  This quick 3-minute overview video may also be a good starting point.
You can also learn more and join the Survey123 community in Geonet.  In the Survey123 Geonet Group you can ask questions and access the Survey123 blog where you will find a lot of information about advanced features, for example, Tutorials on XLSForms, tricks to download your data, and working with Surey123 and your own ArcGIS for Server and Portal for ArcGIS.
We launched Survey123 for ArcGIS under the Esri Beta Labs back in April 2015.  The Beta community has helped this product make great progress and we want to say thanks to all folks who provided their feedback and encouraged the addition of key features.   For us, in the Survey123 team, going out of Beta is just the beginning: we are eager to refine Survey123 and take it to the next level!