Following our initial release of Tracker for ArcGIS, the Field Apps team has just released a minor update to Tracker for ArcGIS on both the iOS and Android platforms.
Key updates in this v19.1.1 release include:
Store detail and within app localizations for the iOS platform (previously only supported on Android)
Mobile users can now set their coordinate display format and show their coordinates in the callout when tapping on the map. Coordinate formats include USNG, Decimal Degrees, Degrees Minutes Seconds, MGRS, UTM.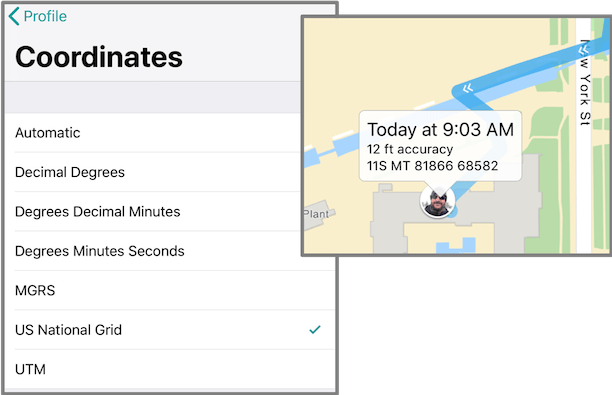 Administrators and supervisors can leverage the `portalURL` parameter "arcgis-tracker://?portalURL=https://acme.esri.com/portal" in the url scheme to streamline the deployment and sign in process. For example, you can create a QR code using the scheme from one of many free QR code generator websites. Scanning the QR code, the mobile user can automatically open the Tracker app, it will pass the URL for the portal automatically, and direct them to enter username and password information.
Please stay tuned for updates to Tracker announcing:
Release of the Track Viewer web app setups (for ArcGIS Enterprise 10.7.0) 
UPDATE: the Track Viewer web app is now available for download within MyEsri.com
Support for ArcGIS Online this summer
Commenting is not enabled for this article.