With more local governments and private development firms migrating to 3D models to envision what new development will look like, the need to utilize the models in GIS is becoming more and more of a necessity. By using ArcGIS Urban you're able to upload these 3D models to visualize different projects scenarios to better understand the real world impacts of potential development. In this walk through, we will review the steps for exporting your SketchUp models, importing the model into ArcGIS Pro, sharing everything to ArcGIS Online, and finally adding the published model as a scenario to an ArcGIS Urban project.  
Exporting from SketchUp
First, your project model will have to be exported from SketchUp to a model type that can be imported into ArcGIS Pro.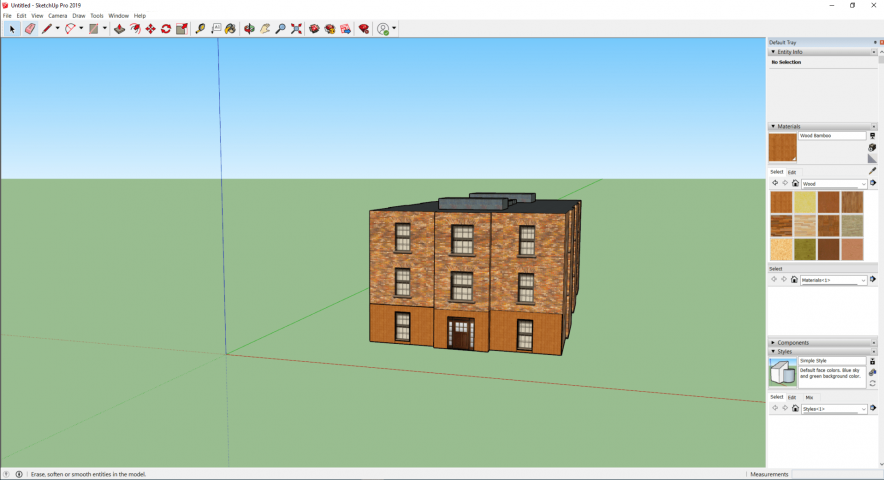 Open up your SketchUp Model.
Select the full model (dragging a box Right to Left), and Right Click the model.
Choose Make Component and Name it.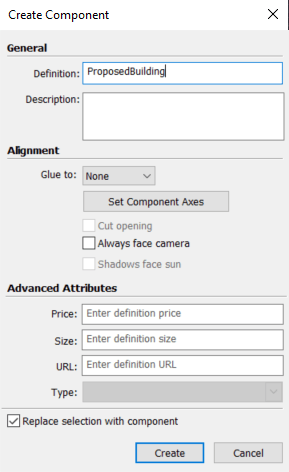 4. Make sure Replace selection with component is checked off. Press Create.
5. Select File, Export, and choose 3D Model. Save the model as a COLLADA (.dae) file.
Importing into ArcGIS Pro
Now, we can import the SketchUp model into ArcGIS Pro.
Open a new ArcGIS Pro Project and select a new Local Scene.
In the Catalog tab, select your File Geodatabase.
Right Click the Geodatabase and go down to New, and select Feature Class.
Input a Name and Alias.
For the Feature Class Type, select Multipatch, then select Finish.
Go back into the Catalog and add the new Multipatch Feature into the Scene Window.
Select the Edit Tab and go to Create.
Select the Model File option and press the Green Plus button.
Find your COLLADA file and press OK.
Using your Cursor, select the location where to put the model and press Left Click.
Go back to the Edit Tab and press Save.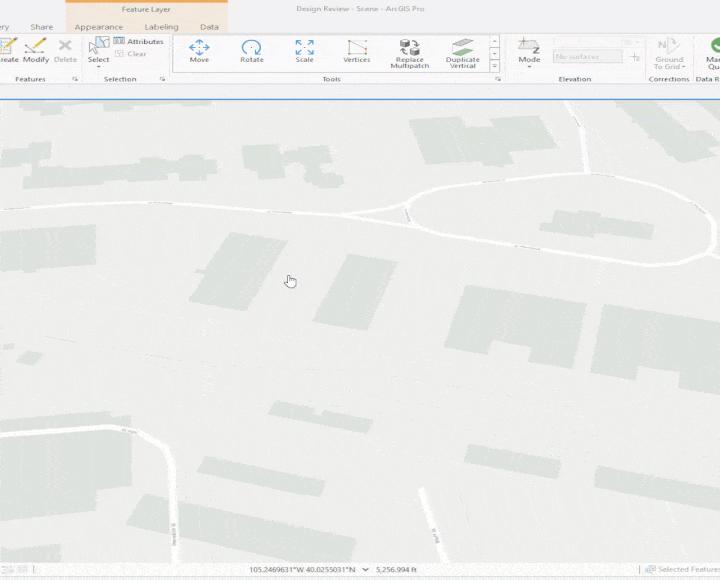 12. Select your newly added model and use the Edit Tools to fit the model in its exact                   location. Remember to always Save your edits!
With the model now added into ArcGIS Pro, we can now publish it to ArcGIS Online.
In the Table of Contents, Right Click the Multipatch Feature Layer, go down to Sharing and select Share as Web Layer.
Give your Item a Name, Summary, and a few Tags. Choose a Folder to save into (Optional), and choose a Sharing Option, like Everyone.
Press Publish.
Viewing your Model in ArcGIS Online
With the model now hosted on ArcGIS Online as a Scene Layer, let's view it.
Sign into your ArcGIS Online Organization.
Traverse to your uploaded Scene Layer under your Contents.
Click on the thumbnail to Open your Scene Layer in a Scene.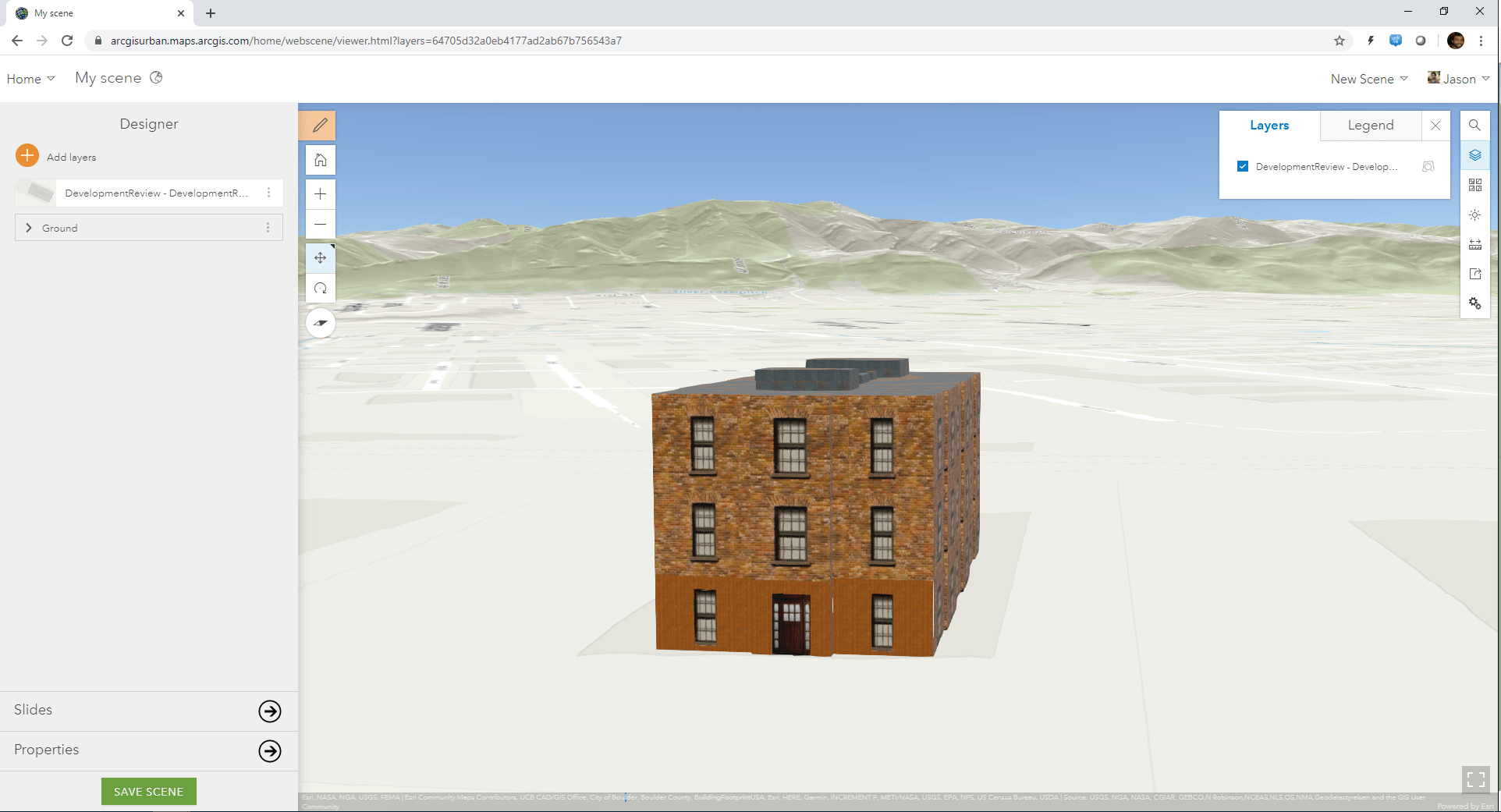 Adding the Model into ArcGIS Urban
Finally, we're now able to add the multipatch model into ArcGIS Urban to view it with the surrounding context.
Open your ArcGIS Urban Model.
Press the Add Button and select Projects.
Draw in the new Project Polygon and press Add Project.
Fill out some information like the Name, Description, Status, etc. Press OK.
Select the new Project, go to the Options Button and choose Configure. 
Go to the Scenarios Tab and choose a Scenario.
Under Design Visualization, choose your uploaded Scene Layer and press OK.
Press OK again and go back into the Urban view.
Commenting is not enabled for this article.