March 2023 update: this blog promotes the functionality of the Smart Editor widget in Web AppBuilder, which is to be retired. For comparable functionality in the new Editor widget, see From the Smart Editor to Smart Forms.
The Smart Editor widget is a configurable tool for editing features and their related records in the web. It can be added to any application created with ArcGIS Web AppBuilder.
With the June 2021 update of ArcGIS Online, Smart Editor is another year older… and in the lifetime of a widget, with age comes great capability!
You may already be familiar with the copy option in Smart Editor, which allows you to copy features from the map. This is similar to the copy and paste functions you've seen elsewhere, but in this release, we've added the following enhancements:
Read on for a quick preview and check out the Two Years in Review blog for more updates!
Additional selection options
When selecting features to copy from the map, you can now select using polygon, rectangle, or lasso.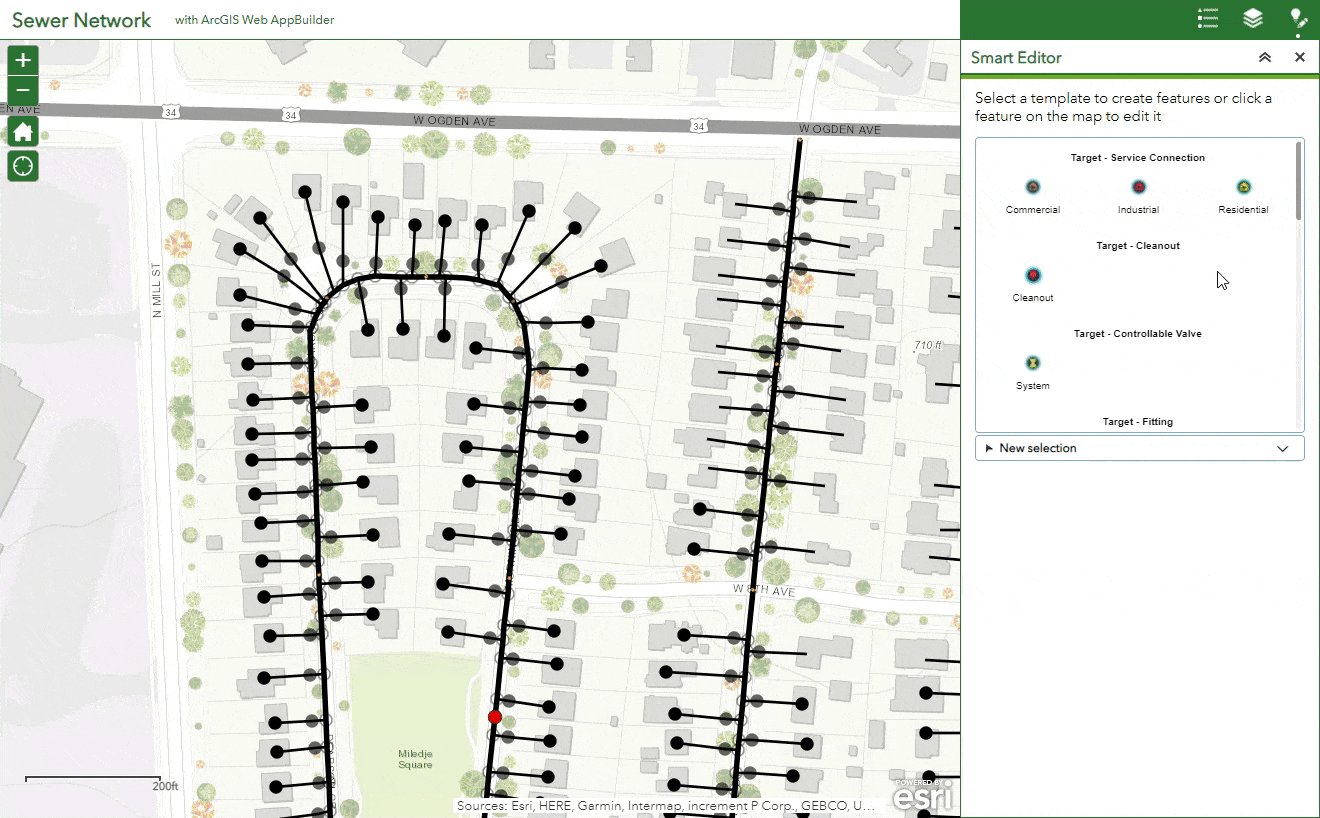 Custom fields matching
The selected features are now listed by layer in collapsible groups, with a count for the number of selected features per layer. Uncheck any layers or features that should not be copied.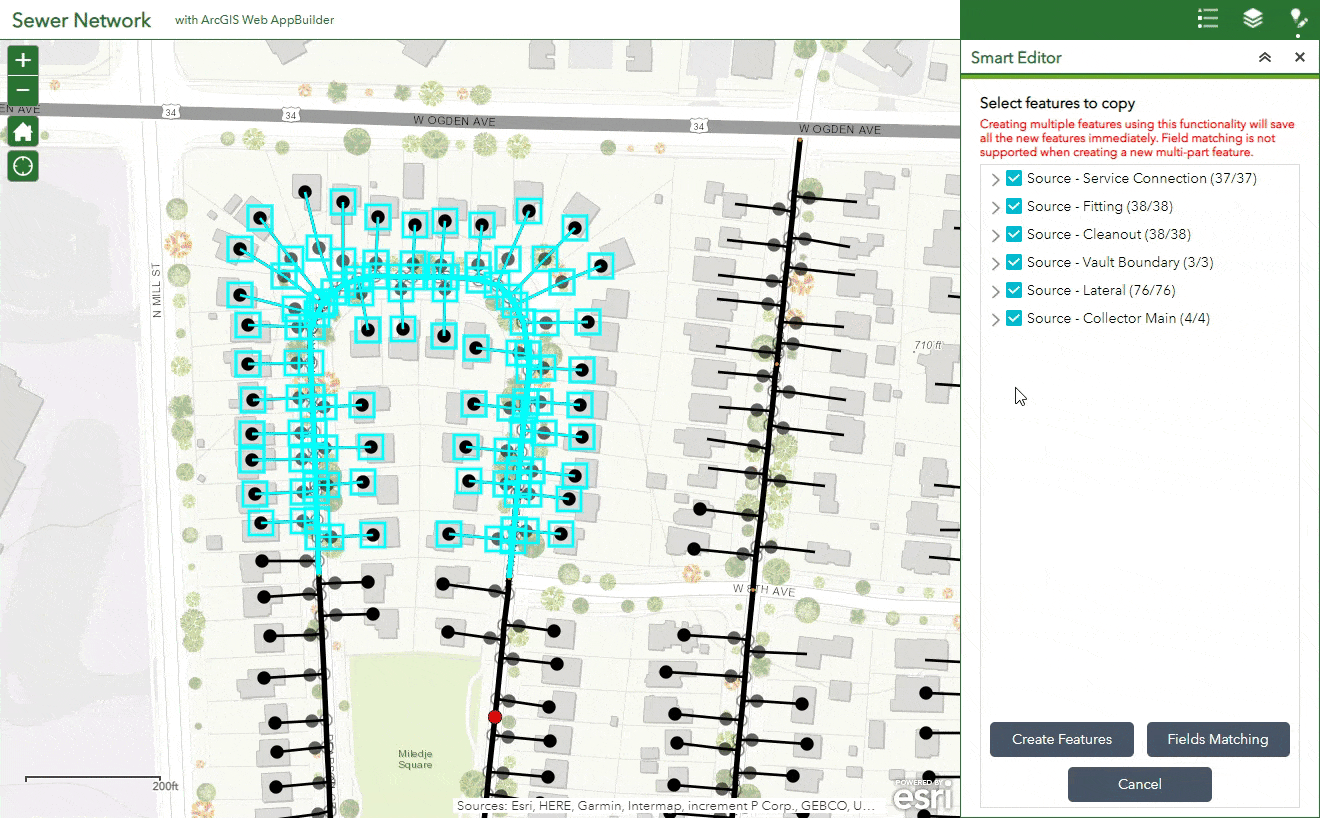 A new button is available to open the Fields Matching window. You can optionally open this window to review the fields that were automatically matched based on their field name or field alias and complete the matching where appropriate.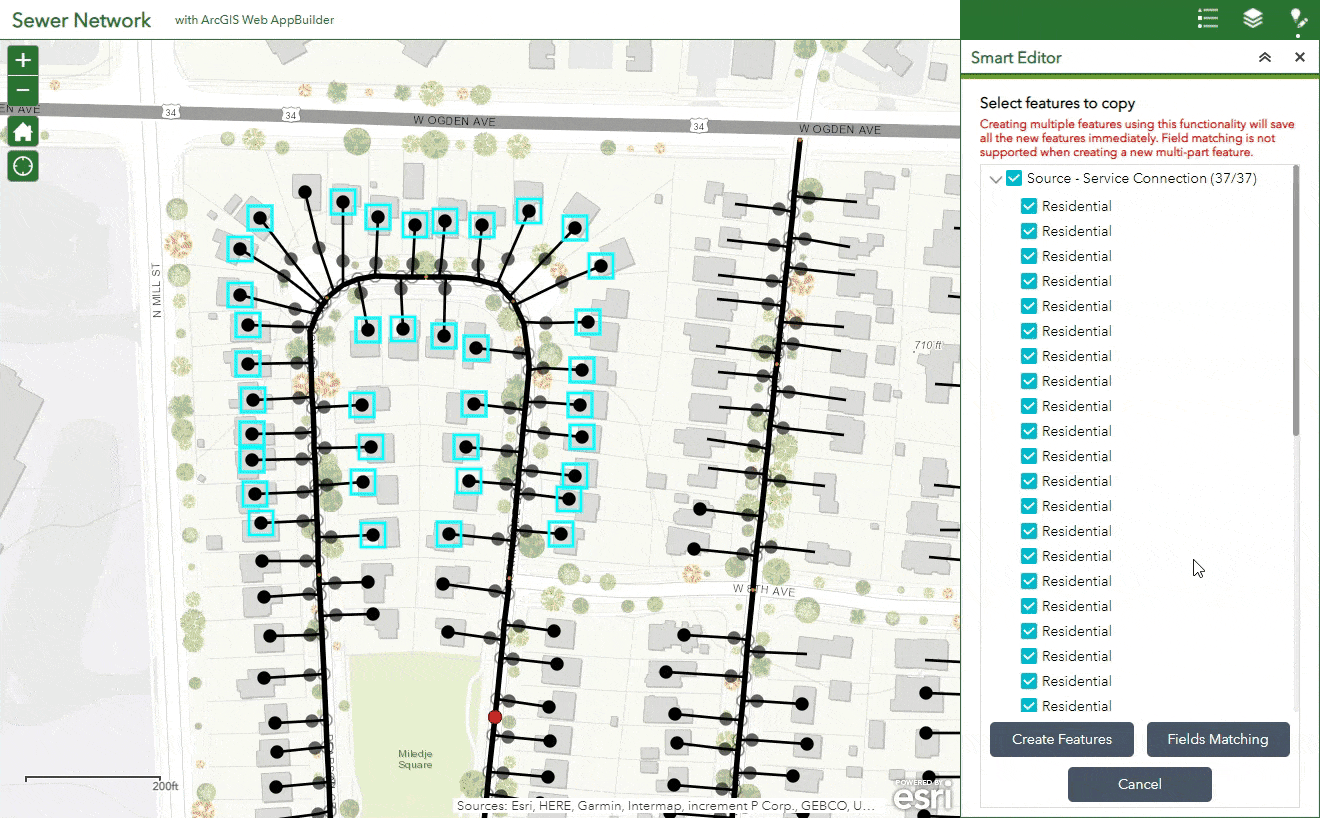 Copy polygon to point
Select polygon features from the map and copy them as points into the target feature template, placed inside the polygon.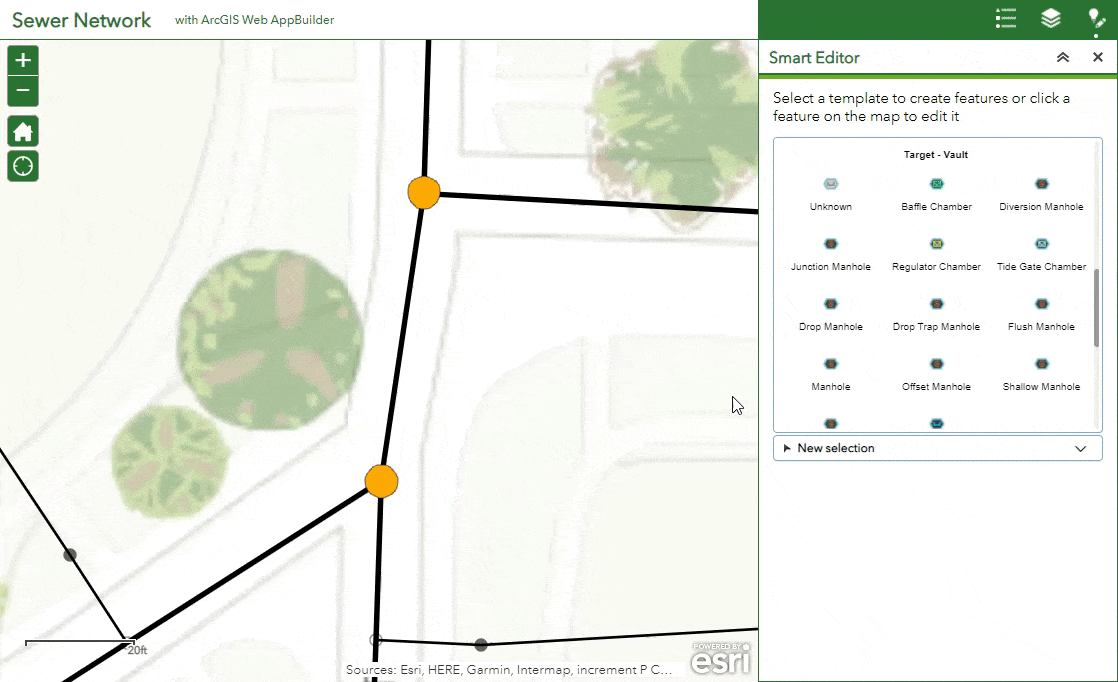 Copy line to point
Select line features from the map and copy them as points into the target feature template, placed at the start or at the end of the line.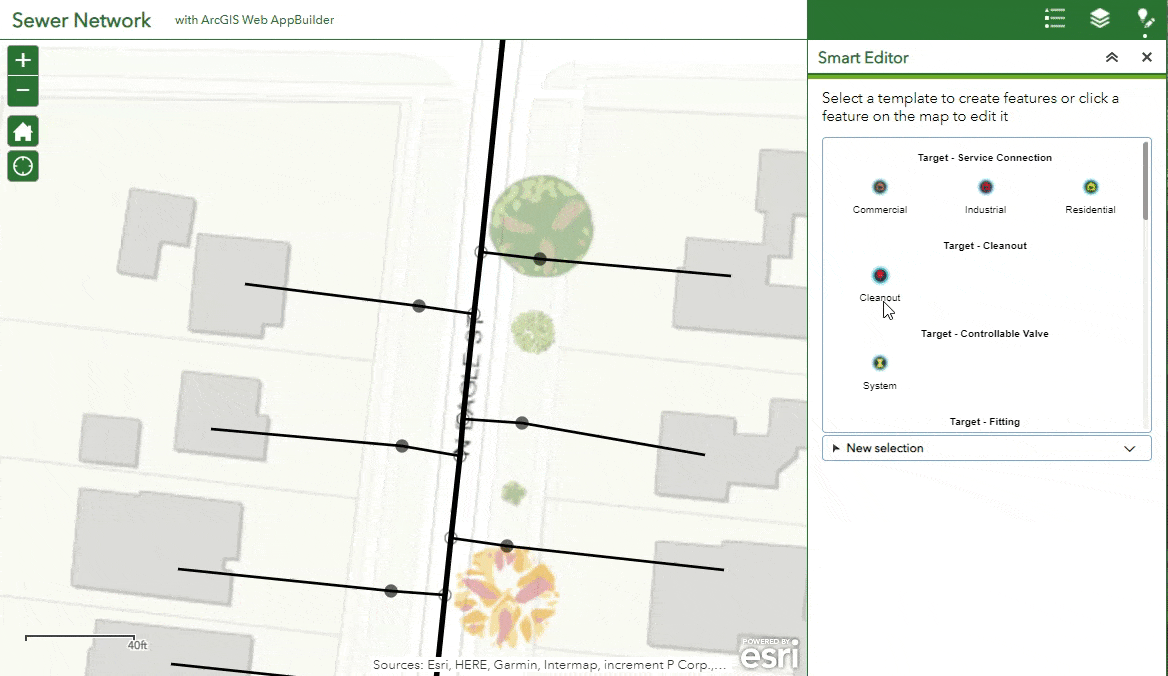 To leverage these new capabilities, check out the Copy and Append Features section in the General Settings of the Smart Editor widget configuration.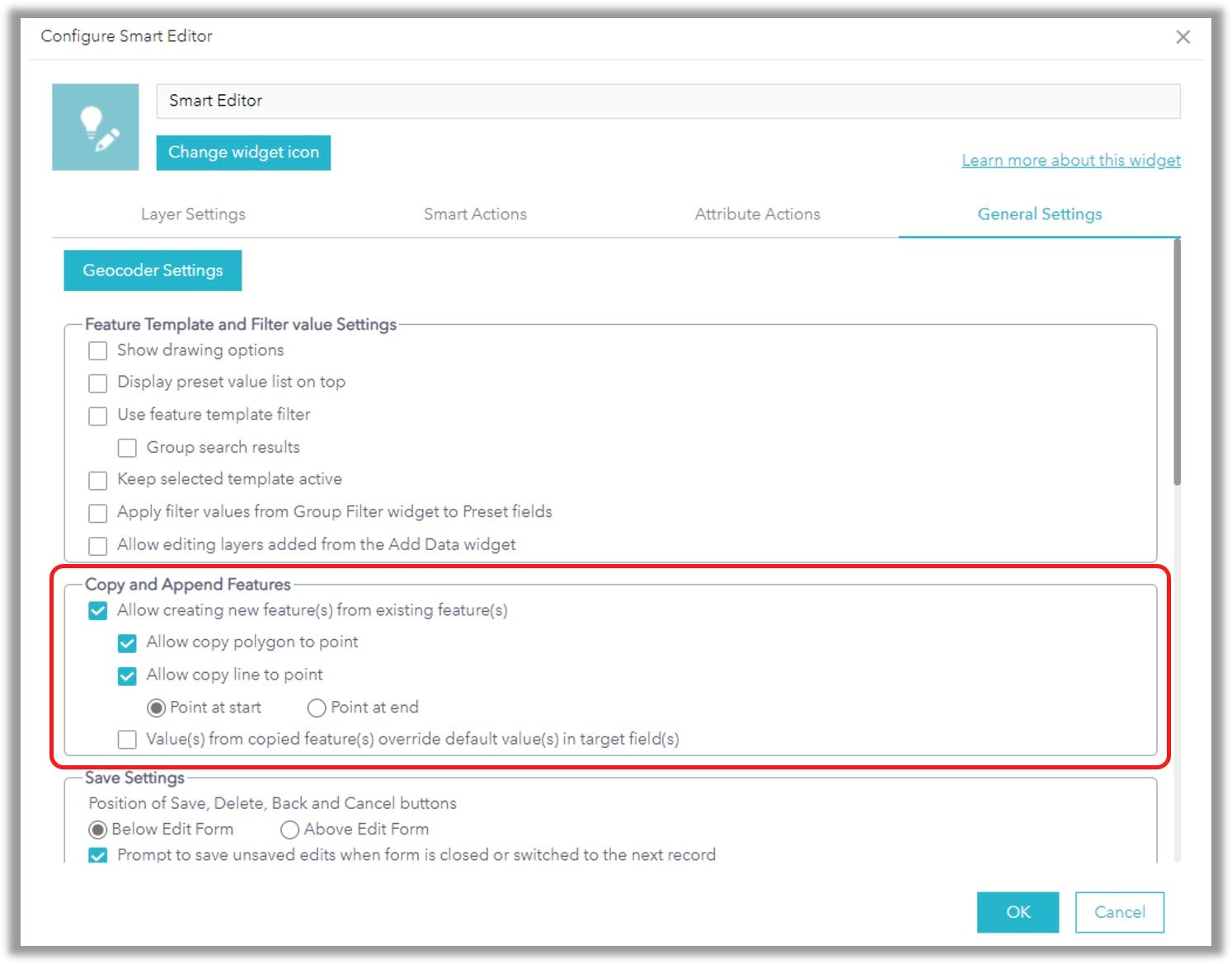 What to do next?
For more enhancements and bug fixes, check out this blog from the Esri Community! We have provided a summary of the main updates in Smart Editor since March 2019.
To learn more about configuring the Smart Editor widget, review the Smart Editor widget documentation.