From this year's Developer Summit plenary – see a variety of compelling real-world demonstrations illustrating ArcGIS as a powerful and comprehensive platform for spatial analysis and data science workflows.
To provide you with additional details and resources for these demos and more, we've written a series of companion blogs. This series of blogs covers the full breadth of your data science workflows from extending and enriching your data to conducting analysis on a variety of data formats to turning your results into actions, to share and collaborate.
Each companion blog is summarized here and includes additional details and resources to learn more.
New integrated experiences in ArcGIS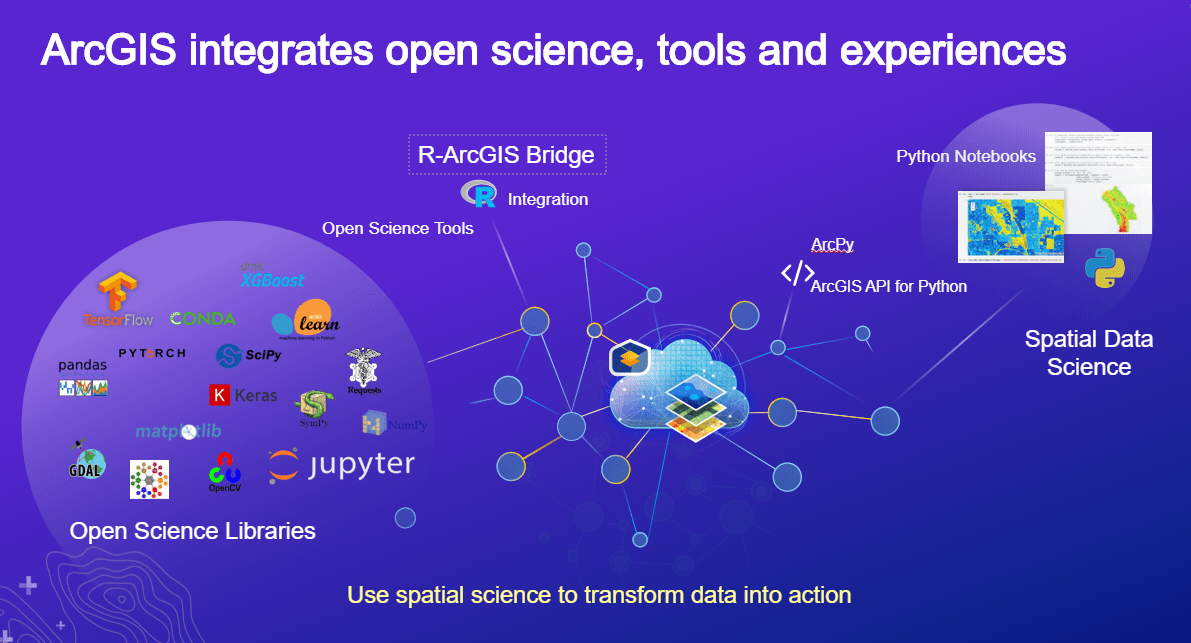 Deep learning with 3D, video, and unstructured data
See how these new features help to solve complex problems more effectively and in some cases solve problems which couldn't have been solved quite as easily using traditional tools and techniques.
This series of demos covers deep learning advancements in ArcGIS. From preparing data, to training models and validating them with ground truth data, deploying them to production, and of course scaling them to meet your needs.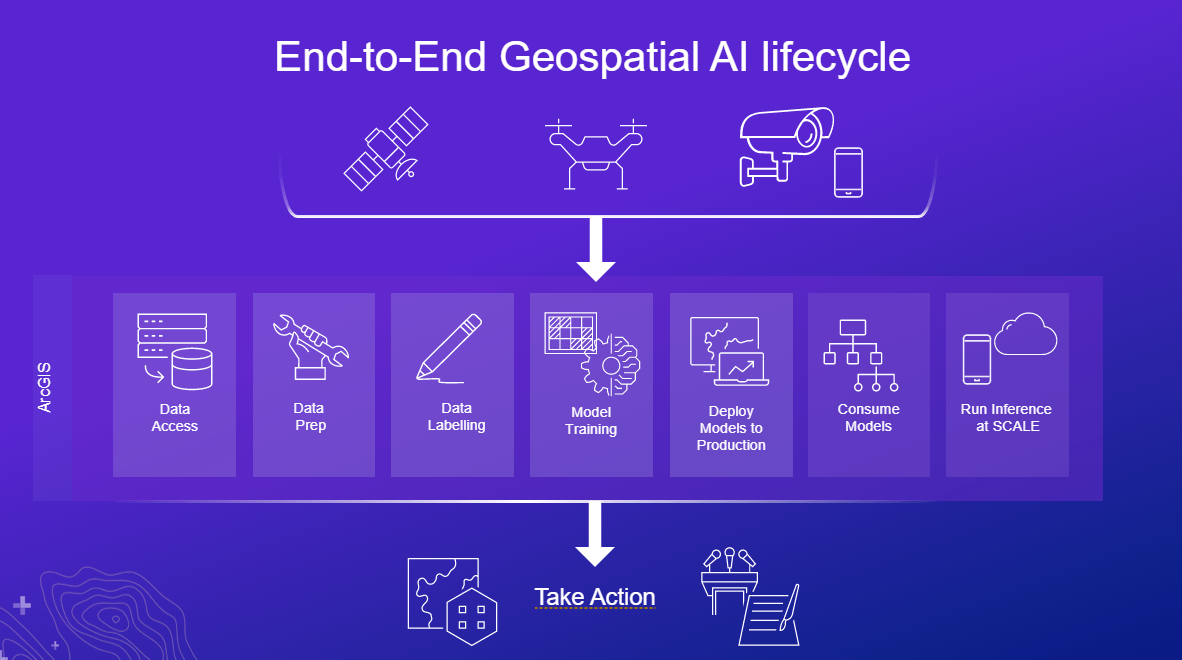 …but wait, there's more!
Here are a few additional sessions from the automation section of the plenary:
We hope you enjoy!