Hello again friends of the internet, if this blog title looks vaguely familiar to you then that is great news! For those of you who don't know what I am talking about then you should totally read all about it here, here and here.
If you don't have the time to read a whole lot of articles right now, then the crux of it all is that XR (an umbrella term for VR, AR and MR) has arrived, it's more than a hype, it's affordable and it's not just for gamers.
In the aforementioned blogs, we closed off 2018 with a couple of announcements about the upcoming release of some of the Esri VR products.
My oh my how time flies because we have another release just about out the door and I figure it is my noble duty to update you on what you can expect.
Join our Mailing List!
Before I go on, if you want to never, never miss any info's about our XR offerings ever again, if you would like to talk to us about becoming a beta tester, if you want to know what conferences our VR team will be at, if you would like information about our XR/Game Engine workflows etc., then you should sign up here and join our brand new mailing list!
With this mailing list we will aim to update you (in a non-spammy way of course!) with anything and everything important and relating to XR and the developments here at ESRI. Come and join our community of XR enthusiasts!
Yep, done! Now tell me about the stuff I really came here for...
Ok, fine. Moving on to the upcoming release of the CityEngine VR Experience from the team in Zürich, Switzerland, which will be available really soon in Unreal Studio.
The release coincides with the new CityEngine 2019.0 release and the two play together nicely like a fine wine and cheese.
So what have we done?
This release is less of an obvious "feature packed" one (in the traditional, literal sense…there is still a lot to show!) because we wanted to focus more on the many questions you all had about workflows and how to optimize them.
As an example, you can get excited for some very detailed step by step blogs and documentation on how to go from a scene with an empty redevelopment area like this…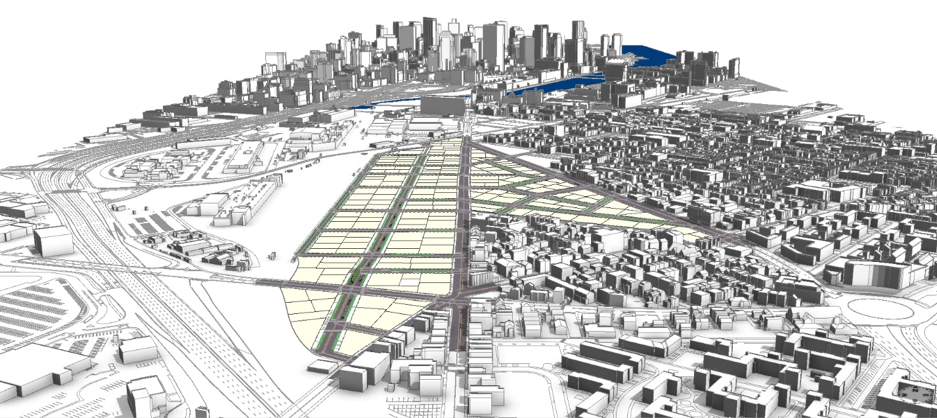 …to a polished design scenario in Unreal Engine!
We also spent a lot of time updating all the workflows to work with the newly released Unreal Engine Version 4.22.
Epic Games did a lot of fancy code refactoring for UE4.22 so we wanted to match them in that area to make the experience of bringing CityEngine data into Unreal Engine as smooth as possible for you.
Smooth is the operative word here because we have also done a lot of UX improvements to make the experience not only an intuitive VR experience, but also an intuitive urban planning one.
In our last release, we added the HTV Vive Pro to our list of supported hardware, you were happy with that but kept asking us about the Oculus Rift.
Your wish is our command! Welcome to the family of supported hardware, Oculus Rift!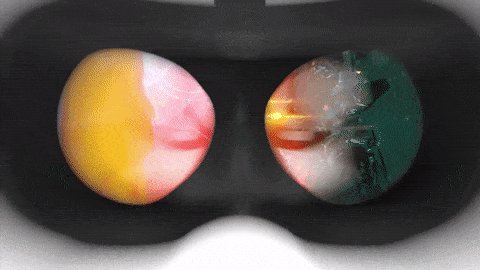 Anyway, all this to say that you should get excited for the new release of both the CityEngine VR Experience and CityEngine (read the CityEngine What's New – it's a huge release!)…and that you should sign up to the mailing list!
Do it! Incorporate XR into your workflows!
Commenting is not enabled for this article.