ArcGIS Field Maps is a powerful mobile app solution that streamlines field workflows for exploring maps, collecting and updating authoritative data, and sharing where mobile workers have gone, all within a single location-aware mobile app. Released in November 2020, Field Maps is Esri's premier, map-centric mobile solution for smartphone and tablet devices.
We have many exciting new development initiatives underway for 2022 and we've updated our early access and beta apps to expose some new functionality that will be coming this summer.
Sign into the Early Access Program and start using our beta apps today! Here is a preview of what's available now.
Geofencing
Field Maps now supports adding geofences to your maps so that mobile users can be warned when entering dangerous or restricted areas, provided critical information when approaching a building, tracked only when on company property, and much more. Whether you represent a utility company, a local government, or a forestry business, we have you covered with these new geofencing capabilities.
Geofencing is powered by the new ArcGIS Geotriggers capability. Geotriggers monitor user-defined conditions on a mobile device in real-time that result in actions on a mobile application.
Geofences can be added to any web map using the Field Maps web app. While the map is open in the Field Maps mobile app, actions will be triggered as the device enters or exits geofences. Geofences work in the foreground or background of the device and online or offline.
Field Maps supports two types of actions:
Location alert – Location alert actions send location-based messages to the mobile user in the form of local notifications.
Location tracking – Location tracking actions automatically start or stop recording locations based on the mobile user's location. To use location tracking actions, location tracking must be enabled for your organization and your mobile users must have a location tracking license.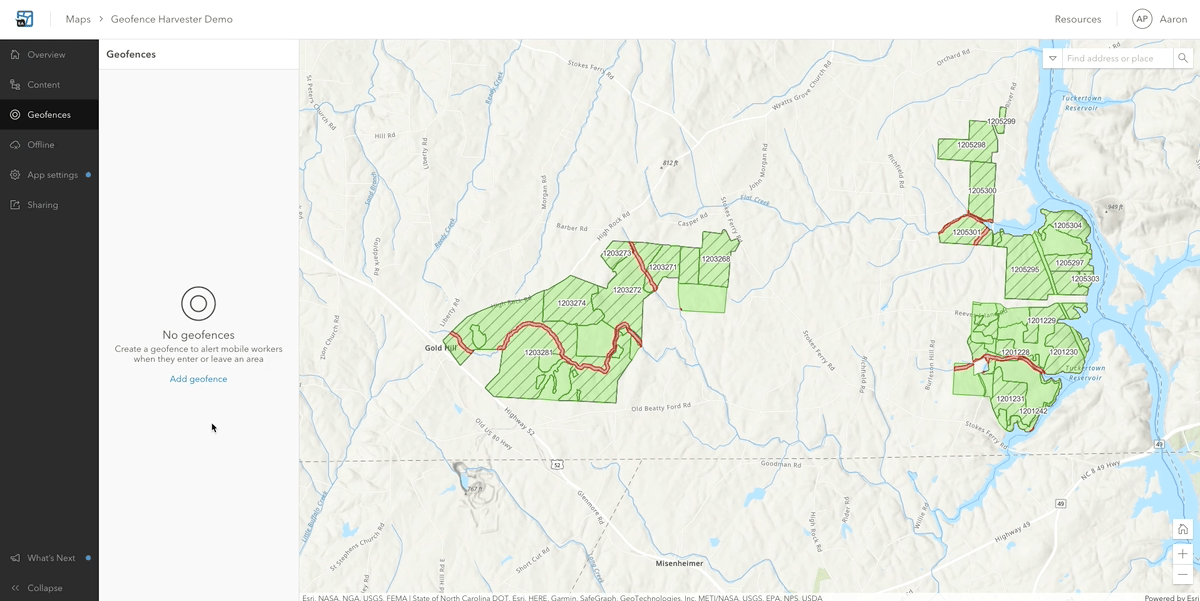 When a map with geofences is opened in Field Maps, the mobile user will need to authorize the use of location alerts or location tracking. As the user enters or exits geofences, notifications are displayed.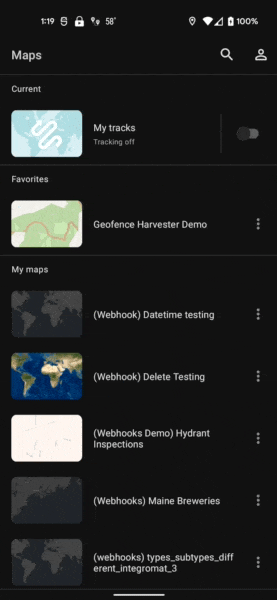 We are planning to release additional early access capabilities later this month. Stay tuned.