ArcGIS Mission, an all-inclusive command and control tool on the ArcGIS Enterprise system, streamlines operations by providing situational awareness to all individuals or teams involved. ArcGIS Mission facilitates a constant flow of information between a command element and coordinating responders in a field environment.  Mission allows an organization to define an area of operations, map tactical resource assignments, and share information with all members involved. As operations progress, Mission members receive real-time updates, share data between teammates or command entities, engage non-voice communications with all Mission members, and are constantly updated to changes in the operating environment. All mission data is logged and securely stored for after-action review and playback allowing teams to better understand future operations based on studying completed ones.
Let's take a look at the exciting new features in ArcGIS Mission 10.9.1 …
Add Users to a Mission in a Snap
Adding members to a mission individually supports smaller operations with only a few members involved; but what if your mission needs to support a larger operation with many responders? In this release, batch adding of existing portal users is now available using established portal groups in your enterprise or via csv (Comma Separated Values). This capability enables managers to quickly assign members to a mission or incorporate them into teams. This feature is extremely valuable for organizations with established groups of individuals that have designated roles.
Add Members from Portal
Enhanced Mission Map Creation and Editing
Whether initiating a mission from scratch or continuously running a routine one, most operations rarely finish as they begin. During continuity of operations, organizations may receive updated information providing additional context to field teams about their surroundings. These updates can play a pivotal role in helping field personnel accomplish their missions in a more effective manner. In 10.9.1, Mission Manager map editing tools have been expanded enabling users to edit the mission map without having to leave the mission environment. Some key features in map editing include styling icons, configuring pop-ups, and adding published content from your portal or web service layers.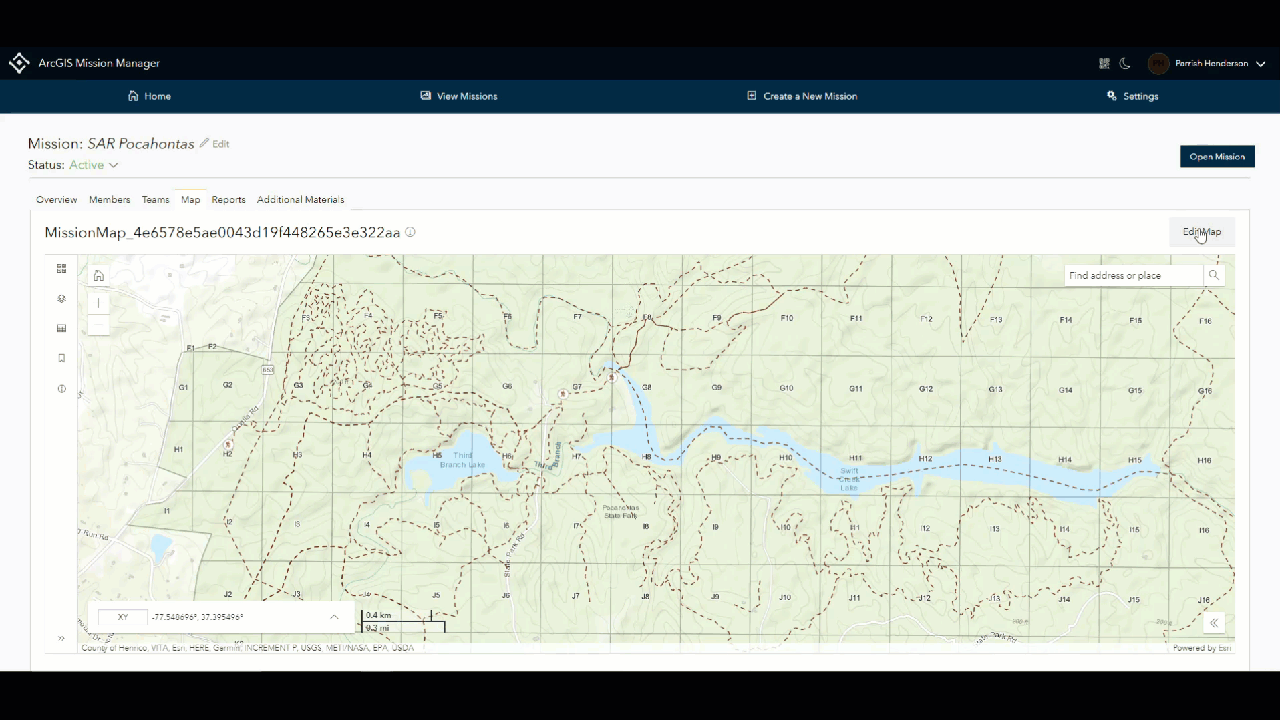 Finding Who You Need When It Counts
Nothing is more important than knowing where your field personnel are especially in an emergency. ArcGIS Mission 10.9.1 utilizes several enhancements that make finding the responders you need when you need them. Some of these enhancements include the use of portal profile avatars and enhanced symbology based on presence. Additionally, proximity tools are built into Mission Manager enabling managers to quickly find the nearest responders to an event or incident for rapid response and quickly make contact with them for assistance in areas of need.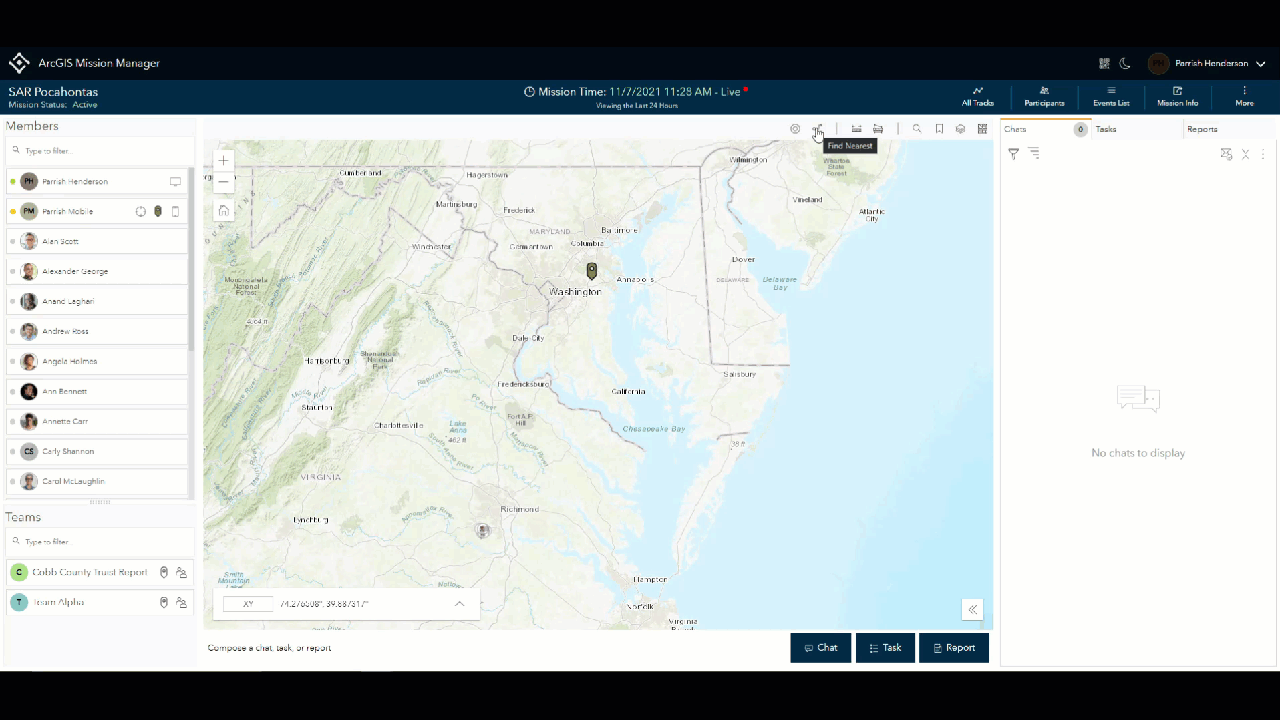 Streamlined Chat for an Improved Communication Experience
In previous versions of ArcGIS Mission, users could either chat or create a geomessage, a message containing a geographic location on the mission map. In 10.9.1, these two actions have been combined into a more robust chat feature containing: chat, sketches, and/or attachments such as photos. This enhancement streamlines the messaging experience between all members of a particular mission and keeps data and messages together. When visualizing feeds on either Manager or Responder, it is easier to keep track of the situation within the mission operating environment.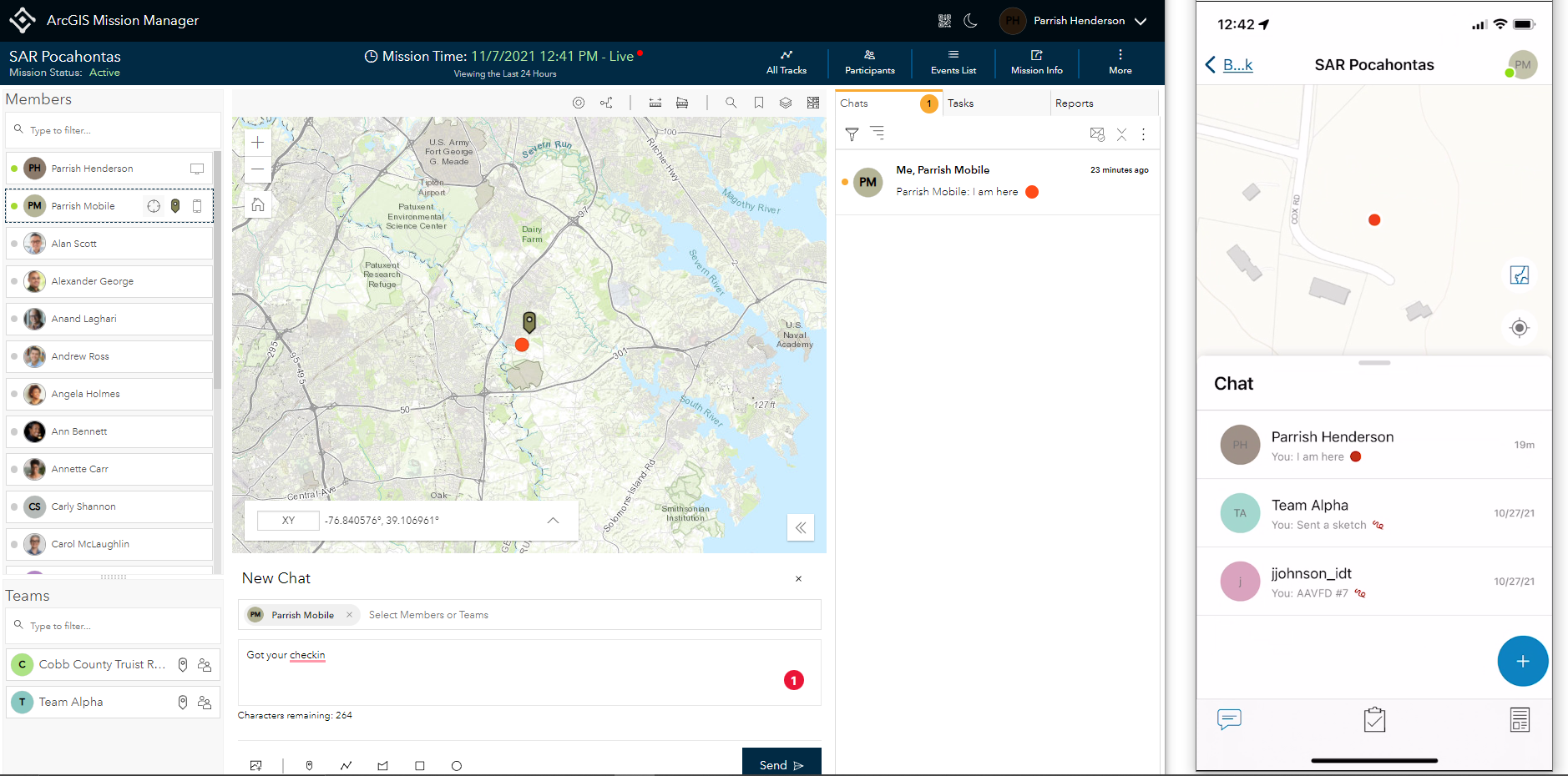 Instant Alerts Assure that Sensor Reports get Priority Attention
Sensor reports are a new addition to ArcGIS Mission as of 10.9.1 with the primary focus of quickly getting information from the field back to the command center without a field worker being on their responder device.  This can be especially helpful to those that are in immediate need, such as a responder in trouble or one that may be in a position where they are unable to access their device easily. When sensor reports are configured, they can allow up to three different actions on a third-party piece of hardware that alert the mission manager via an audible alert with corresponding map actions.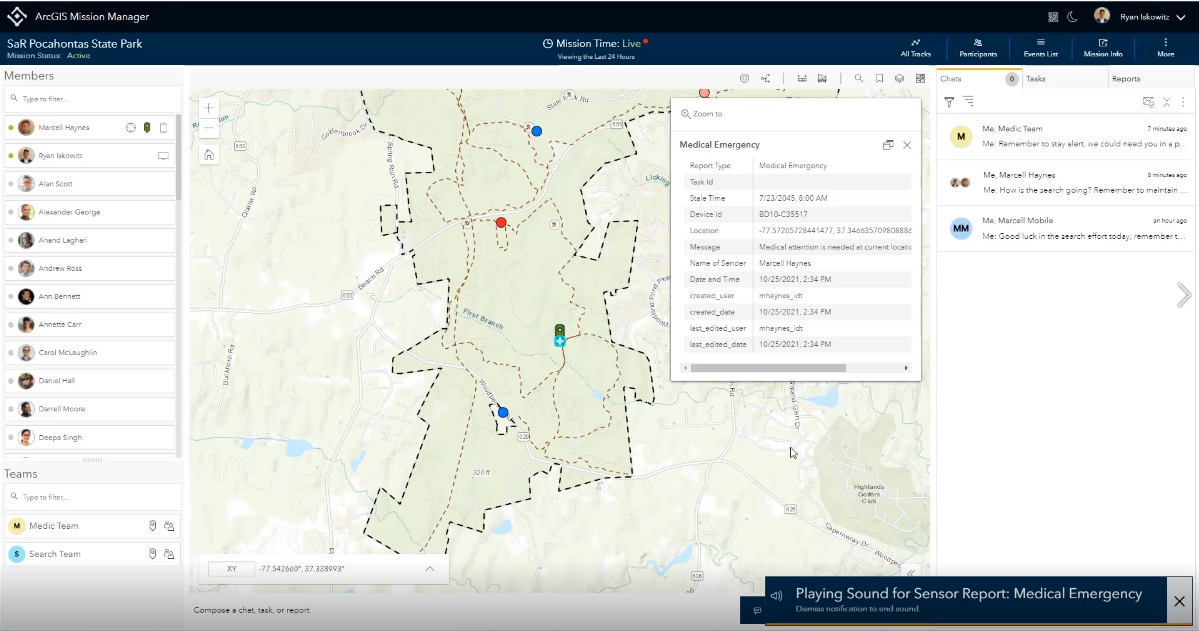 Symbology that Suits your Mission
Finding icons can be limiting as standard icon libraries don't always contain symbology that matches the needs of your mission. If your organization has established icons commonly used, the administrator now has the option on the server-side to add web-style icons published to the portal through a REST endpoint, thus exposing your icons to any mission that is created.
Administrator View for Adding Library Web Style
QR Codes Provide Quick Mission Integration
As cellular device technology evolves, the addition of QR codes to access websites, event details, and contact information has become integral in making life easier. Capitalizing on QR technology, ArcGIS Mission enables existing members to share the current mission QR code, allowing new members easy and quick access to their mission by simply scanning the QR code with their device.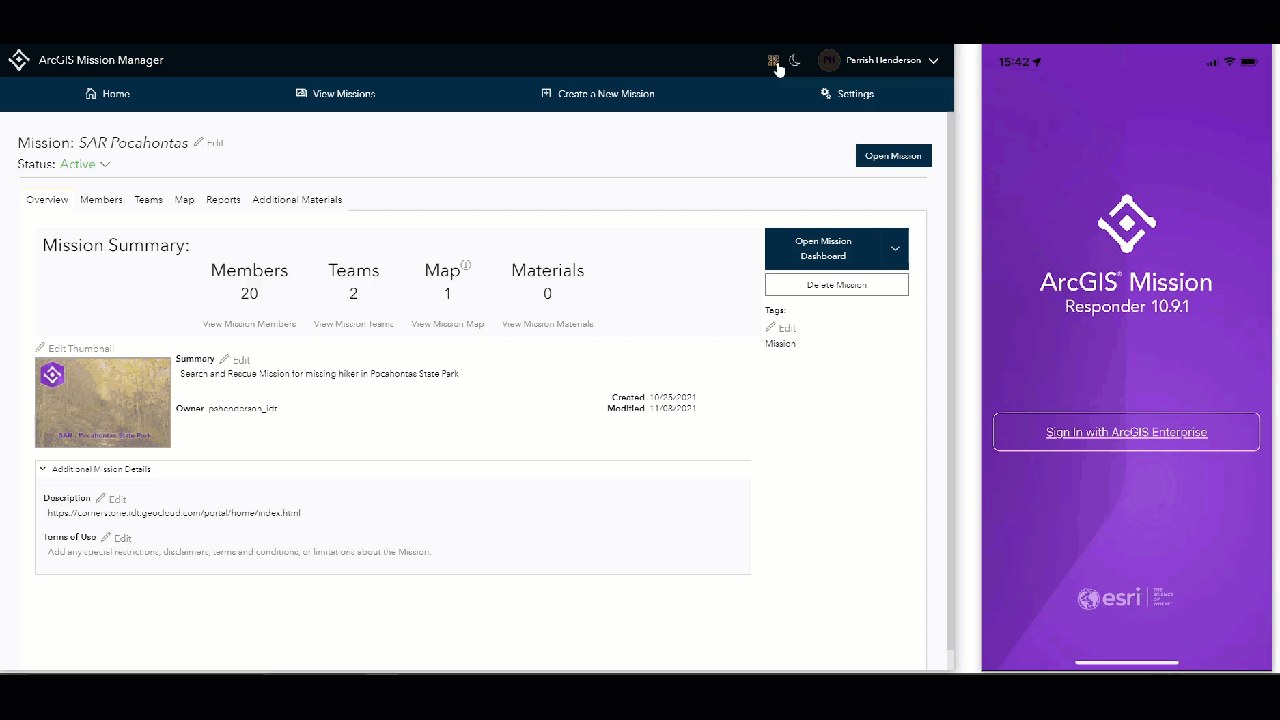 Stay Informed and Involved
ArcGIS Mission has an established community of users that continues to grow. The feedback and ideas from this community are used to help drive future innovations of the product making it better with every release. We encourage you to become part of the conversation and submit any feedback you may have by visiting the Esri Community to learn more.
To learn more about ArcGIS Mission and add it to your organization's ArcGIS Enterprise deployment, get in touch with an Esri representative.  Also, get the latest news about ArcGIS Mission.