The Navigator for ArcGIS mobile app provides turn by turn voice guidance to your GIS assets in the field using standard road networks, your custom road networks, or a combination of the two. Navigator works offline, ensuring you can find your way home no matter how far off the grid you go. And now Navigator works with all ArcGIS Online accounts!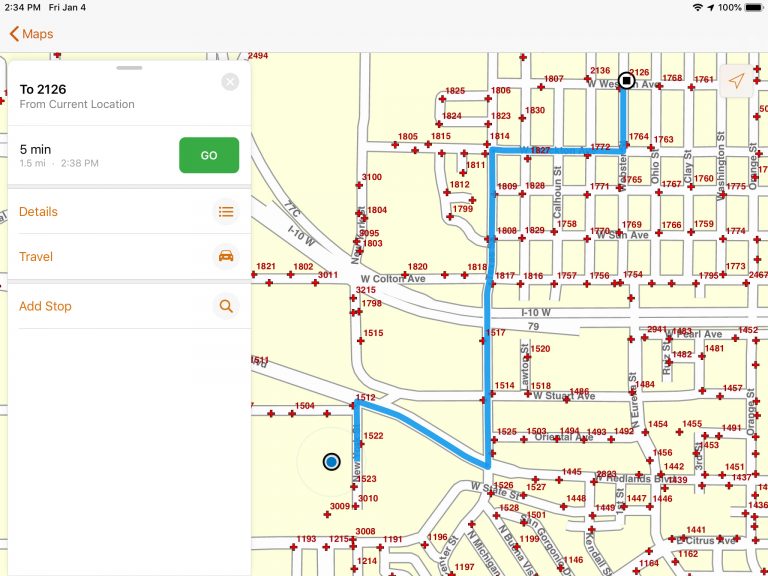 Navigator for all
Previously, Navigator was only available for use by level 2 named users. Level 2 named users could do things like create feature services, edit content on ArcGIS, and administer ArcGIS organizations. You told us many of your drivers in the field didn't need all of those level 2 privileges – they just need access to view routes so they can get where they need to go. So in conjunction with the larger ArcGIS move to User Types, we've taken this opportunity to make Navigator available to all ArcGIS User Types (including Viewers, Field Workers, and Creators). Keep in mind Navigator still requires a paid license to use the app, but that license now works with all ArcGIS Online named user accounts.
Want to learn more? Head over to the Navigator page. While you're there you can sign up for a free trial.
For more details on how User Types work with field operations, see our guide on taking User Types to the field.
Now in beta: pre-planned routes
Pre-planned routes are route layers that you create in advance and publish to ArcGIS. These can be static routes like school bus routes, they can change a little over time like waste collection routes, or they can be highly dynamic and change every day like package delivery routes. These route layers can be shared to specific groups of users to give you the flexibility you need for your fleet. And now you can use these route layers for turn-by-turn guidance in the latest Android and iOS beta releases of Navigator for ArcGIS.
To get started with the Navigator beta, head over to the Navigator for ArcGIS Beta GeoNet site for more information.
Commenting is not enabled for this article.