ArcGIS Mission  is an all-inclusive command and control software that streamlines operations while providing teams tactical situational awareness of an operating environment.
Location intelligence, mapping, and analytics play a major in tactical operations across public safety, emergency management, and security workflows. Whether you are keeping the public safe during an event or responding to an emergency, providing real-time information and staying connected with teammates is critical.
Coming in ArcGIS Enterprise 10.8, ArcGIS Mission will provide organizations with a comprehensive understanding of an operating environment. Teams will be able to track, monitor, and coordinate movement via location sharing and peer-to-peer communication. ArcGIS Mission will streamline the management of mission operations with functionality that supports mission planning, execution, and post-mission analysis.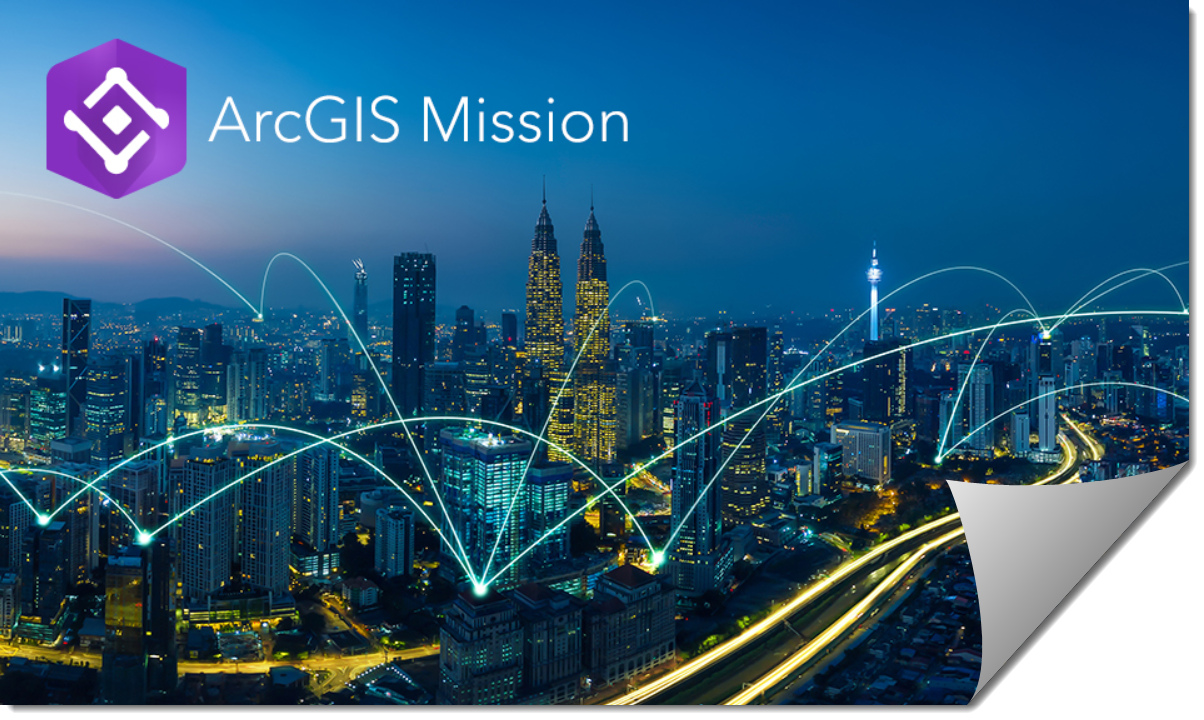 ArcGIS Mission is composed of a new, focused web-based application called ArcGIS Mission Manager; a new focused mobile app for Android and iOS called ArcGIS Mission Responder, and a new server role called ArcGIS Mission Server. These components work together to provide an integrated operating picture of the environment, a seamless way to interact with participants and a mechanism to log activities that occur during a mission.
As a field operations officer, commander, or company officer, ArcGIS Mission Manager can be used to:
Create maps for the designated mission area
Organize mission members into teams
Provide additional materials for missions such as documents and photos
Support active missions by providing updated information and communication
Oversee team members' activity and provide guidance during missions
ArcGIS Mission Responder is intended to be used by field agents, emergency responders, police officers, security officers, or even soldiers in the field. This focused mobile app will enable teams to:
Access assigned missions
Share their connectivity and location
Communicate with each other through chat, or what we refer to as geomessages (on-screen sketches or geolocated graphics), or photos.
Once ArcGIS Mission Responder is installed on your device, users can access their mission by signing in with their ArcGIS account information. There, users will see the mission's map areas, mission details, teams and members, and all additional materials. Similar to other Esri mobile apps, ArcGIS Mission Responder will be available through mobile app stores.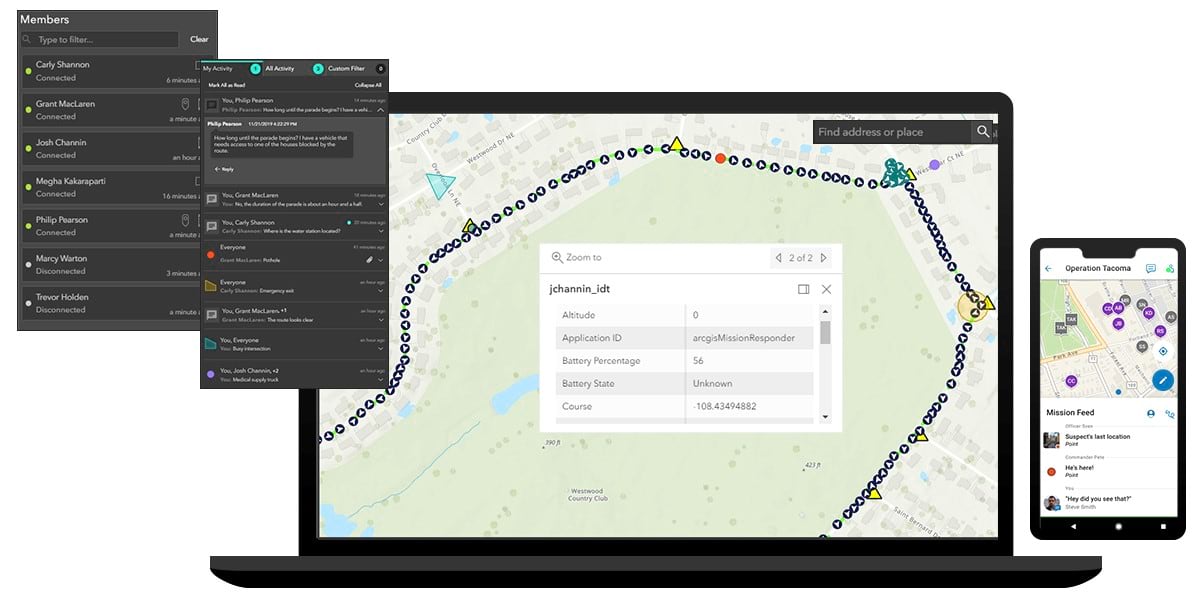 ArcGIS Mission Server is a new server role coming to ArcGIS Enterprise 10.8 and provides the processing necessary for communication between the components of ArcGIS Mission. Core functionality for the new server includes P2P and connectivity in the following ways:
Organize the presence and availability of mission members and their teams
Populate the geolocation pings from Mission Responder onto mission maps
Forward geomessage data between Mission Manager and Mission Responder
Transfer data to long-term storage
For more information, get the latest product updates, or connect with our sales team, visit the ArcGIS Mission product page at esri.com/mission.
Commenting is not enabled for this article.