From magnetic tape to mobile apps, geographic information system (GIS) technology has changed a lot over the course of its 50+ year history. Yet at many institutions, the curriculum and structure of GIS education has not kept pace with these changes. Looking at the skills that are required in the field today, there is clearly a mismatch with the desktop-centric GIS education that is still the foundation of many GIS courses and curriculum.
So, what needs to change? I think it makes sense to start with a story about trees.
It's all about the trees
Like most urban areas around the world, the City of Austin, Texas, is dealing with a long list of challenges: equity, climate change, and affordable housing, to name a few.
These challenges come together in a very clear way when one examines the urban canopy in Austin. As in many cities, a correlation between the lack of canopy cover and vulnerable communities becomes apparent using basic GIS. To start addressing the problem, Austin's GIS team could have created a thematic map indicating the relationship between tree cover and demographic groups, designed a layout, published a PDF, and shared the file on the web.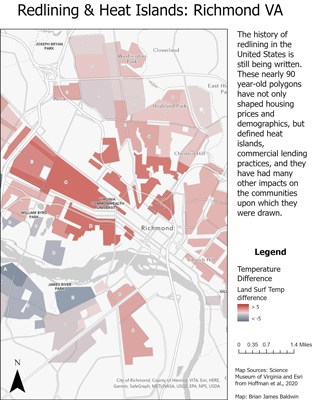 Instead, the GIS analysts for the city engaged with the public, crowdsourced data, and built interactive web applications. The team worked with a group of volunteers that drove through the city and recorded temperatures to allow users to view heat islands, canopy, and demographics in one public map. City staff built a Community Tree Priority map, which provides an interactive application for the public to view where tree planting is prioritized based on an equity score. The application incorporates additional datasets from the US Forest Service, National Oceanic and Atmospheric Administration (NOAA), Centers for Disease Control and Prevention (CDC), and others. This is modern GIS, and it's not just happening in Austin. (Learn more about and explore Austin's Tree Priority Map)
So, what is modern GIS?
The story above is not about moving from ArcMap to ArcGIS Pro; it's about moving the gravity of GIS from the desktop to the web. Modern GIS is Web GIS.
Mobile, automated, responsive, inter-connected, cloud-based, configurable—these themes need to be an integral part of GIS curriculum and programs. This is GIS in Austin and thousands of other nonprofits, cities, and companies today.
A disconnect exists between a desktop-centric GIS education and the world of GIS that students will encounter when they look for internships or jobs. Students that are exposed to modern GIS concepts and technology will have a huge advantage in the interview process and when they start working.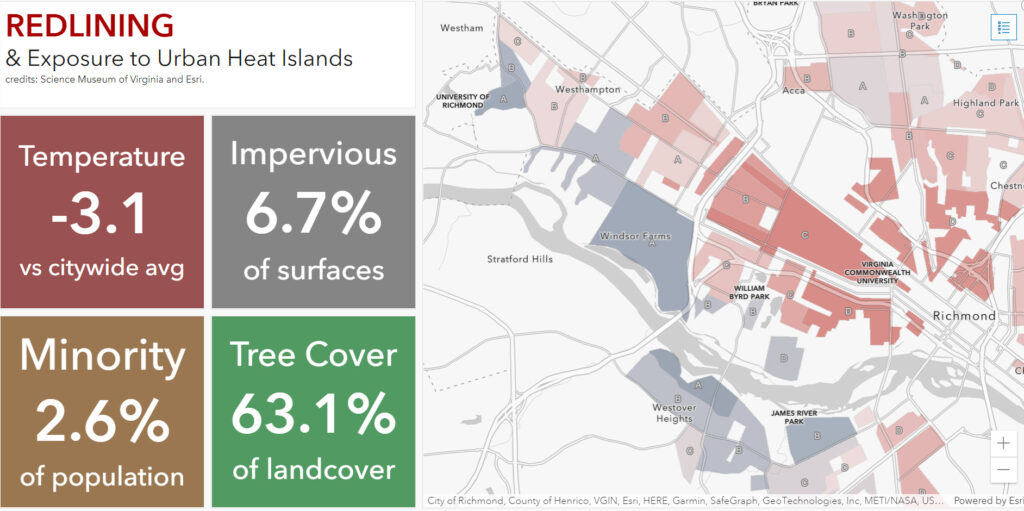 Modern GIS focus areas
The following list of focus areas is not meant to be exhaustive but rather to spark discussion and to evolve. The goal is to highlight the skills, themes, and technologies that have not traditionally been a focus in GIS courses and curriculum but should be. These concepts could be introduced as modules, lectures, labs, or as supplementary material:
Requirements gathering

Understanding the audience and problem and then architecting and articulating a viable solution

Data as services

Discovering, publishing, sharing, and managing data (real-time, structured, unstructured, in spreadsheets, CSVs, cloud storage, etc.) as web layers and services

Application configuration

Building configurable, responsive, web and mobile applications

Automation and scripting

Publishing data, automating workflows, providing notifications, updating and synchronizing data, etc.

Cloud infrastructure and architecture

Introducing web architecture and the Web GIS information model
Missing from the list is a wide array of topics: cartography, spatial analysis, imagery, mobile GIS, and many others. Many of these topics are fundamental to a GIS education, but to make room for new content, things needs to be adjusted and revisited. Do students need to focus as much time on a Global Navigation Satellite System (GNSS) and GPS? Would a lesson on configuring mobile data collection be valuable? How much time needs to be dedicated to coordinate systems? The answers to those questions will vary greatly based on student needs and the goals of the course, program, and institution.
The thread that binds these focus areas is the web. The shift in GIS education that needs to take place is not just the move from ArcMap to ArcGIS Pro; it's about conceptualizing GIS as, first and foremost, a web-based modality.
This article could be misinterpreted as implying that desktop GIS is dead, but that is not the intention. Desktop GIS is still a critical tool in the practice and discipline of GIS, but it should be reframed as simply another client of Web GIS.
Conclusion
Over the course of multiple posts, blogs, and media content, we will be diving into each of these focus areas. We want to ensure that educators have the tools and resources needed to adjust and update curriculum. The goal should not be just a jump from ArcMap to ArcGIS Pro but a hard look at the objectives of courses and programs to see if they align with the needs of students who will enter a modern GIS workforce.
To address some of the equity challenges in Austin, staff could have made a map to highlight the correlation between tree canopy and demographic groups. Instead, they built a digital platform that engaged with stakeholders and community members across the entire city. The team members relied on data and services from web servers across the country and created dynamic digital maps that could be accessed on any device, by anyone. They highlighted the relationship between Austin's tree canopy and built multiple, configurable solutions to help address it. Austin used modern GIS—Web GIS.
Visit the Educators industry webpage for resources and best practices.