That time of the year is almost here when we welcome you to the 2023 Esri User Conference. Join us on July 10 – 14 at the San Diego Convention Center, to learn, reconnect, and take a deep dive into the latest of the GIS technology.
As always, we have prepared a great selection of technical sessions and demo theaters to help you best navigate your journey into spatial data management. As part of the pre-UC tradition, we also prepared this itinerary based on some of your most asked questions.

Check out this road map to make the most of your experience!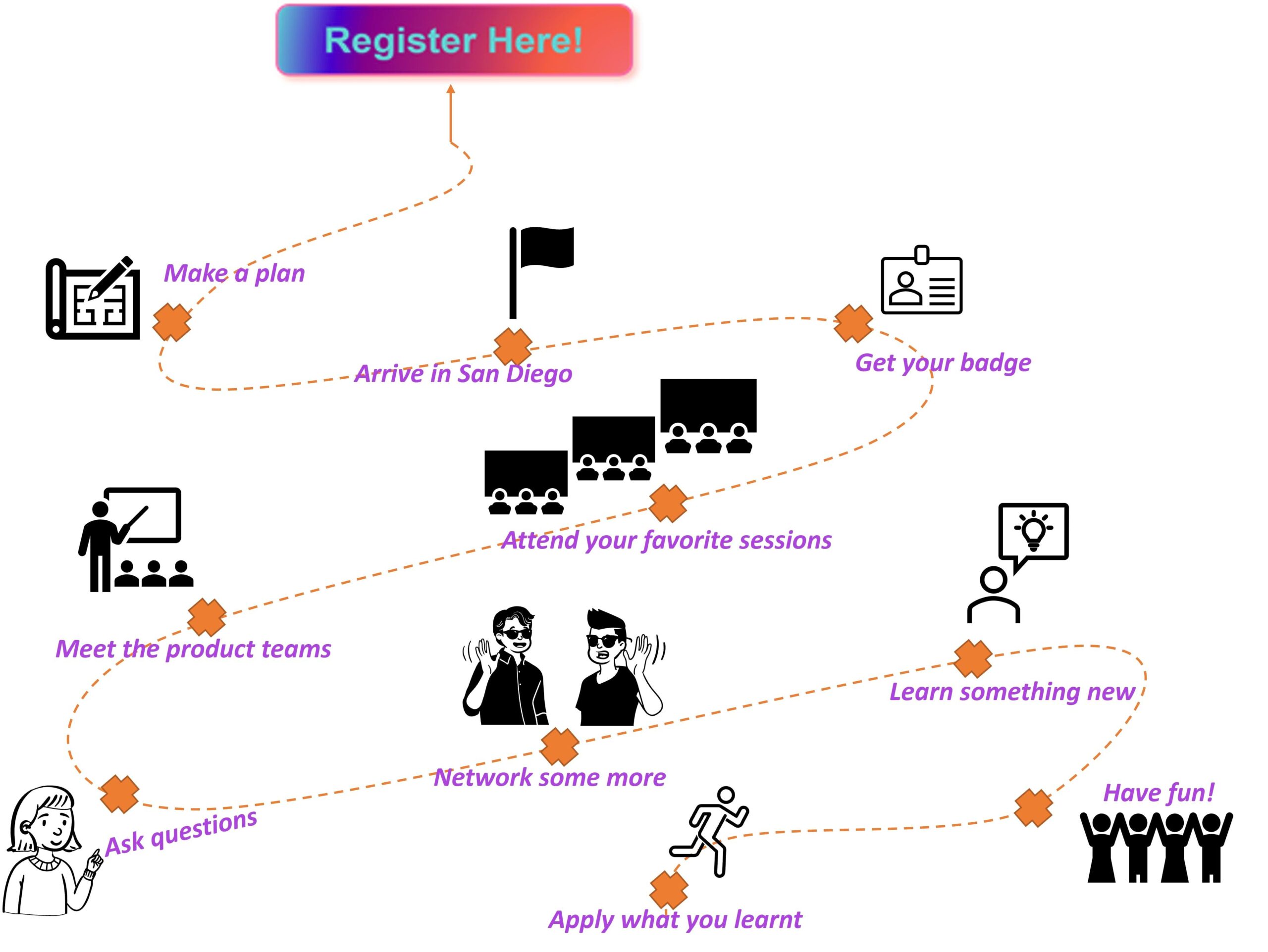 We are going to be at the Geodatabase Island in the ArcGIS Enterprise Area. Stop by to connect with the team, get your questions answered, and share any ideas you might have.
Expo hours:
Tue, July 11: 09:00 a.m. – 06:00 p.m.
Wed, July 12: 09:00 a.m. – 06:00 p.m.
Thu, July 13: 09:00 a.m. – 04:00 p.m.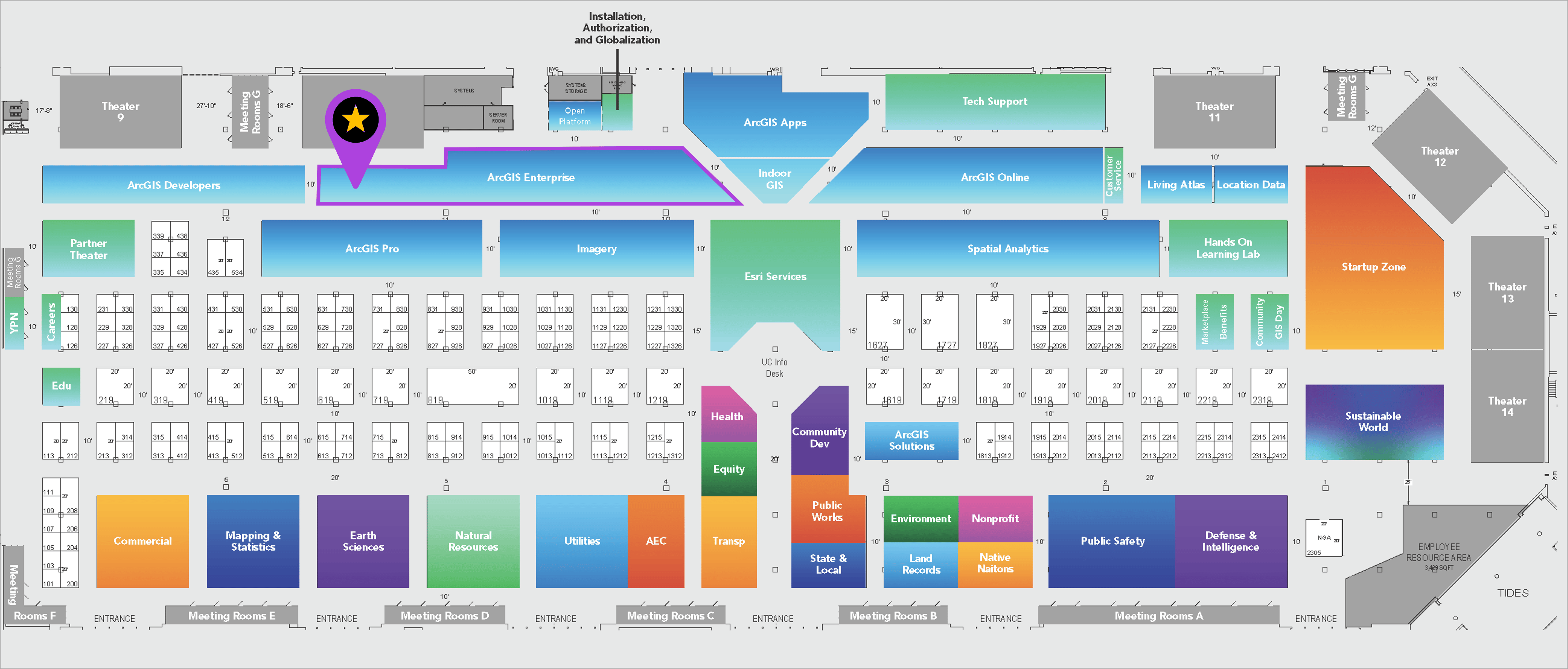 We've prepared this itinerary for anyone interested in learning about the geodatabase and database functionalities, workflows, and data management best practices. Each session includes a list of supporting materials that contains blogs, videos, tutorials, story maps, and presentations from past conferences. If you have the chance to read some of this supporting content before arriving, we think it will give you the context to get the most out of your time at the conference. However, these lists can also be used as follow up resources on sessions you found interesting and explore some of these capabilities at your own convenience.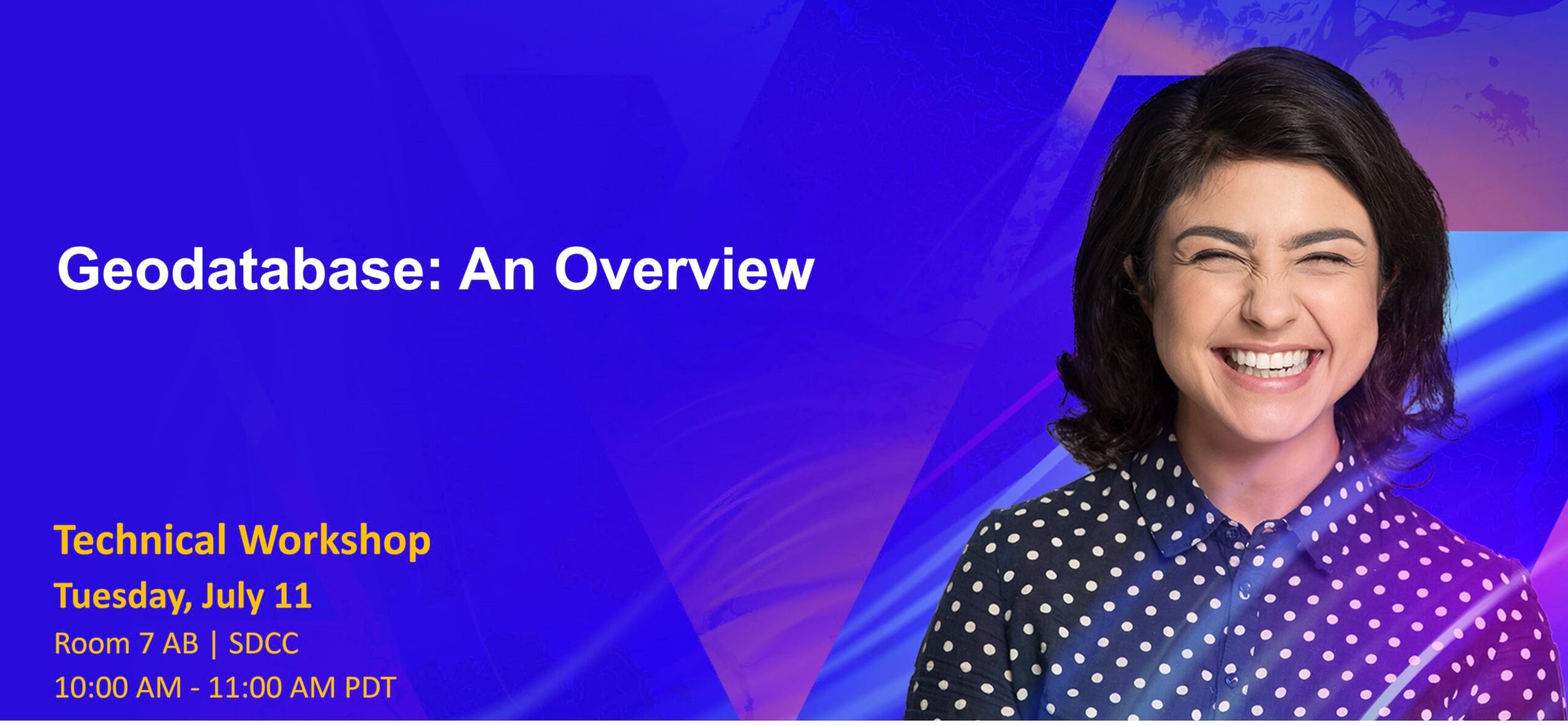 The geodatabase provides a data storage and data management framework for ArcGIS. We will explore various aspects of the geodatabase information model that enhance your data with spatial and relational integrity rules, data validation, business logic and advanced behavior.
Mihail Kaburis, Sean Woodward
Supporting materials: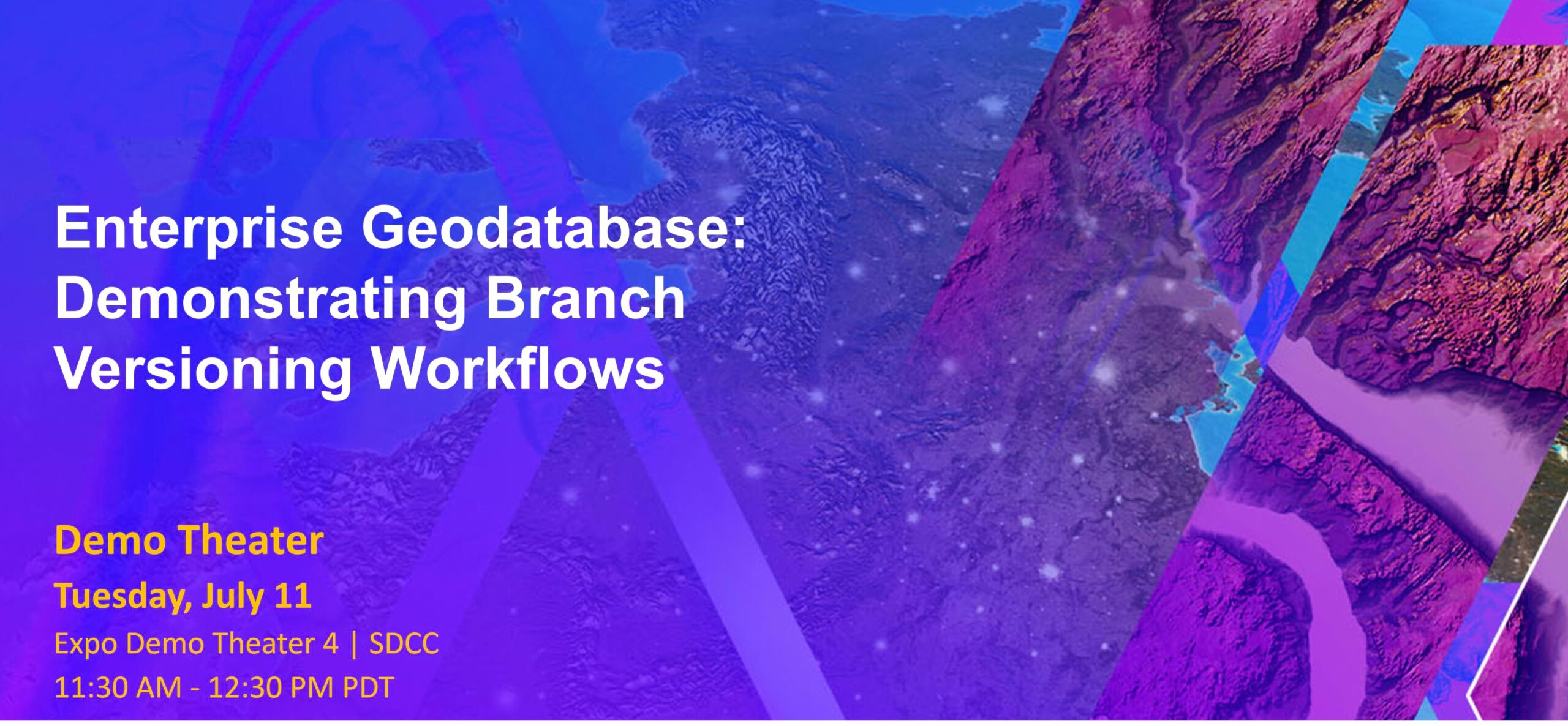 This demo theater session will explore versioning management workflows related to branch versioning using ArcGIS Pro, ArcGIS Enterprise, and the REST API. We will demonstrate many workflows, including, but not limited to, creating and deleting versions, editing named versions, changing version ownership, reconciling, and posting versions.
Robert Krisher
Supporting materials: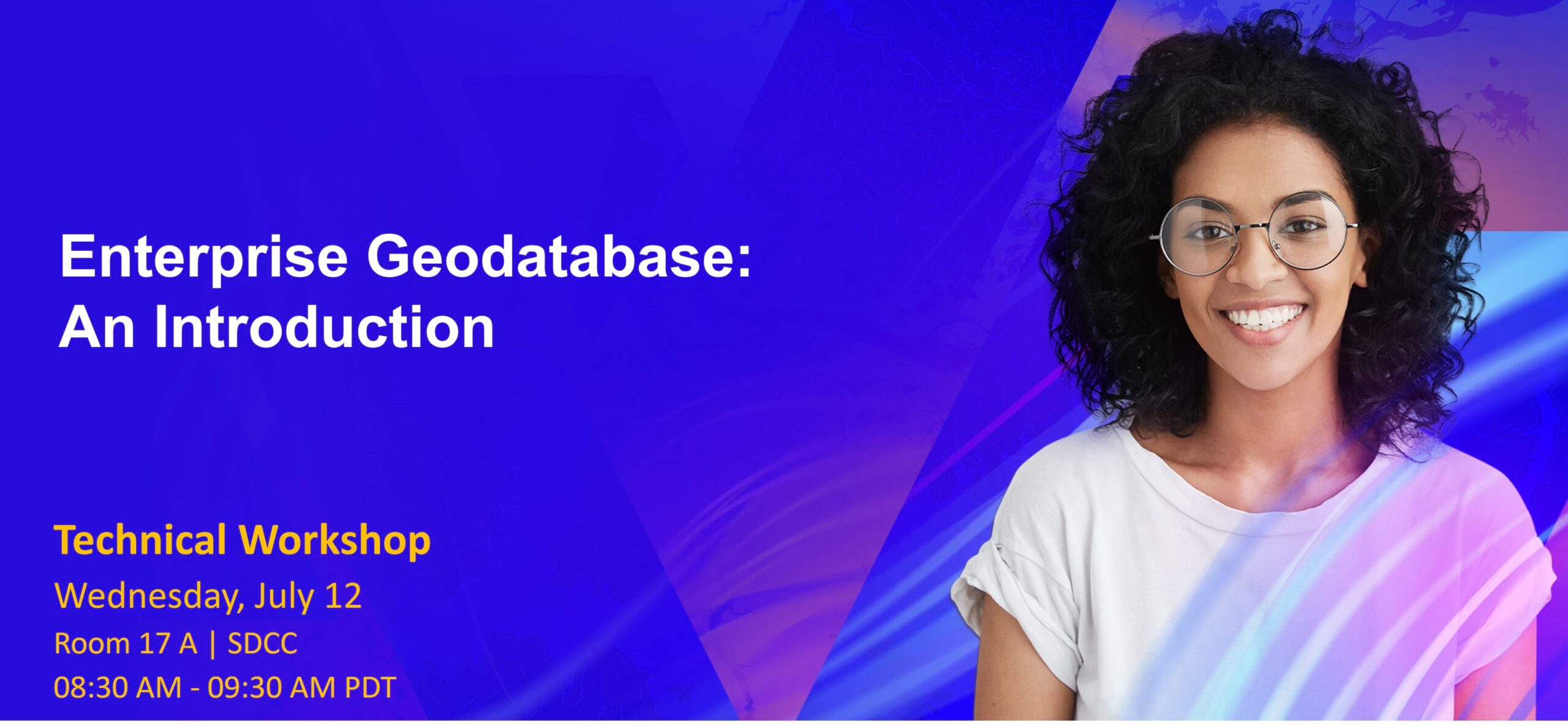 This session will provide an overview of enterprise geodatabases. It will introduce you to the basics of creating an enterprise geodatabase, loading and securing data, editing, multi-users, and performing essential administration tasks.
Cheston Dobbins, Morgan Robinson
Supporting materials: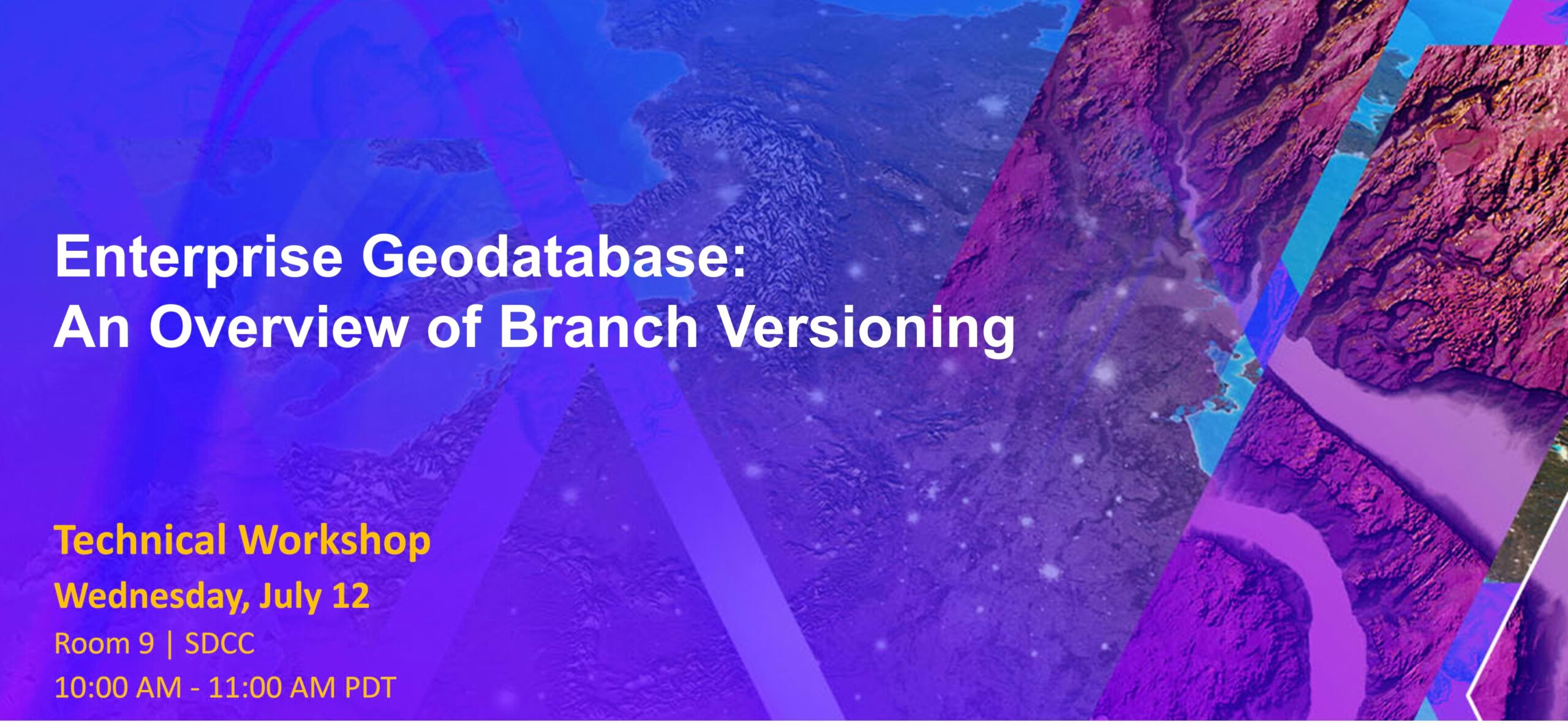 Learn more about the branch versioning model developed for ArcGIS Pro and ArcGIS Enterprise. This session will present the motivation behind the versioning model and how to put it in to practice. We will explore how to set up branch versioned data, share it with the organization, and discuss some common versioning workflows to help you understand how your organization can benefit from using it.
Melissa Jarman, Diana Muresan
Supporting materials: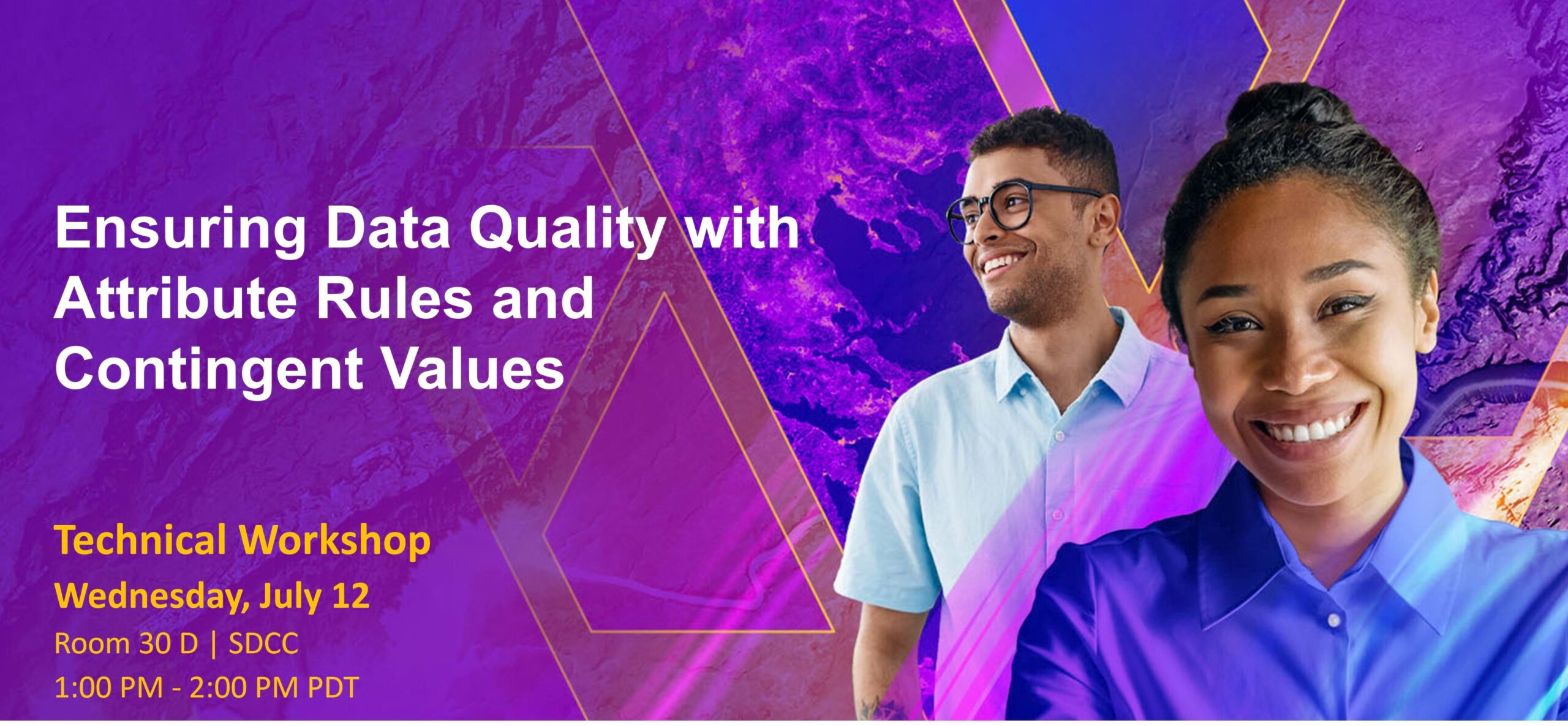 Learn about two geodatabase data modeling concepts that will improve your editors' workflows and make your data more accurate. Attribute rules and contingent values can be authored with your geodatabase tables to automatically populate attributes, prevent unwanted values from ever being saved, or promote valid values at the time of editing using the ArcGIS Pro editing tools. Administrative workflows will show how these concepts can be utilized to enhance the editing experience and produce quality data.
Hussein Nasser, Diana Muresan
Supporting materials:
Data is an integral part of ArcGIS, providing the foundation for your mapping, analysis, and decision-making workflows. Where you store your data impacts how you access, edit, validate, secure, and scale it. This session will highlight the storage options available to you in ArcGIS Enterprise, from the ArcGIS Data Store and enterprise geodatabases to cloud storage and cloud data warehouses. The intent of this session is to give attendees a high-level understanding of the data storage landscape in ArcGIS Enterprise and how you can leverage these different storage options in your own organization.
Nana Dei, Sarah Hanson
Supporting materials: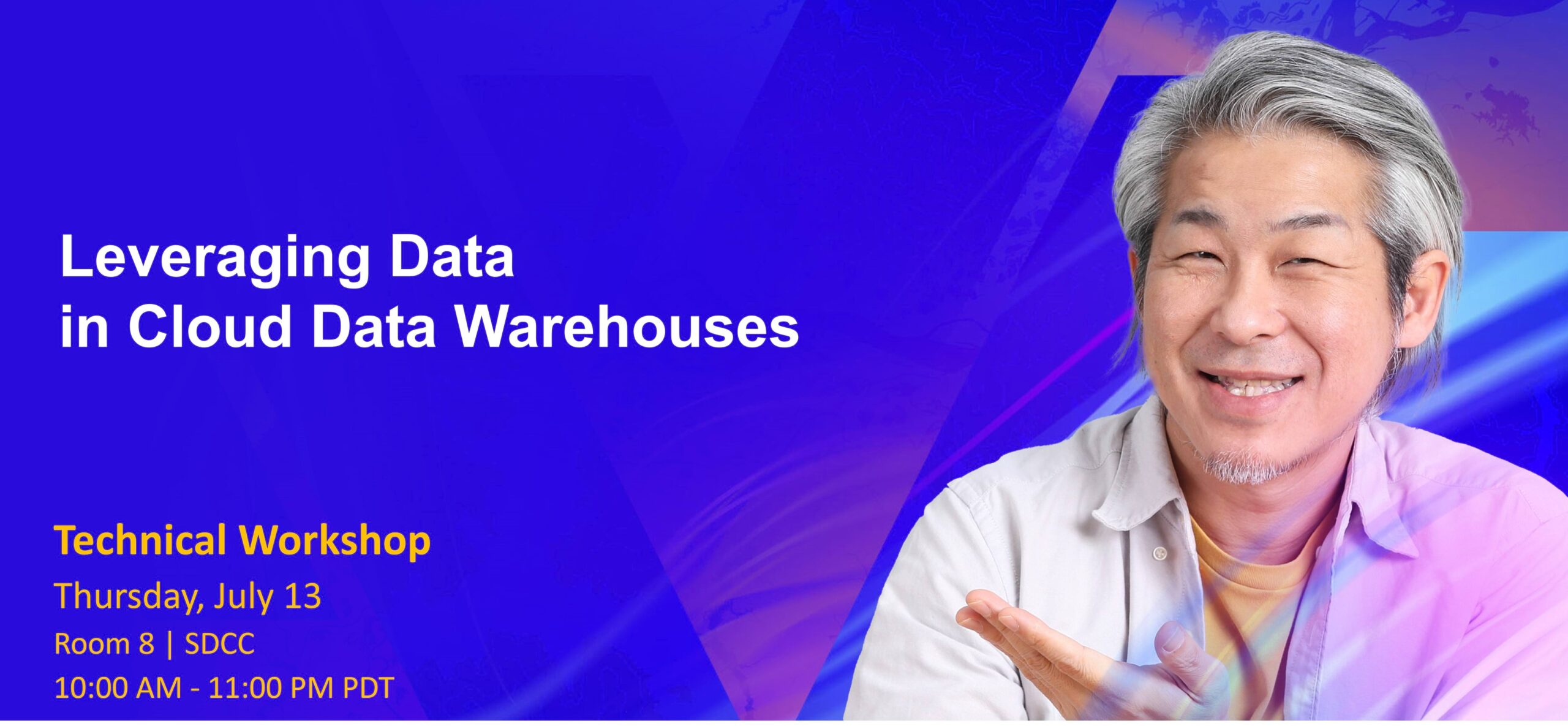 Organizations are increasingly incorporating the use of cloud data warehouses in their data strategies to help make informed decisions from analyzing large datasets. ArcGIS Pro and ArcGIS Enterprise now support leveraging data in Google BigQuery, Snowflake, and Amazon Redshift databases. This session will cover how to connect and access data through query layers, explore trends in datasets using Charts and Feature Binning, and share web layers to ArcGIS Enterprise.
Sarah Hanson, Eugene Yang
Supporting materials: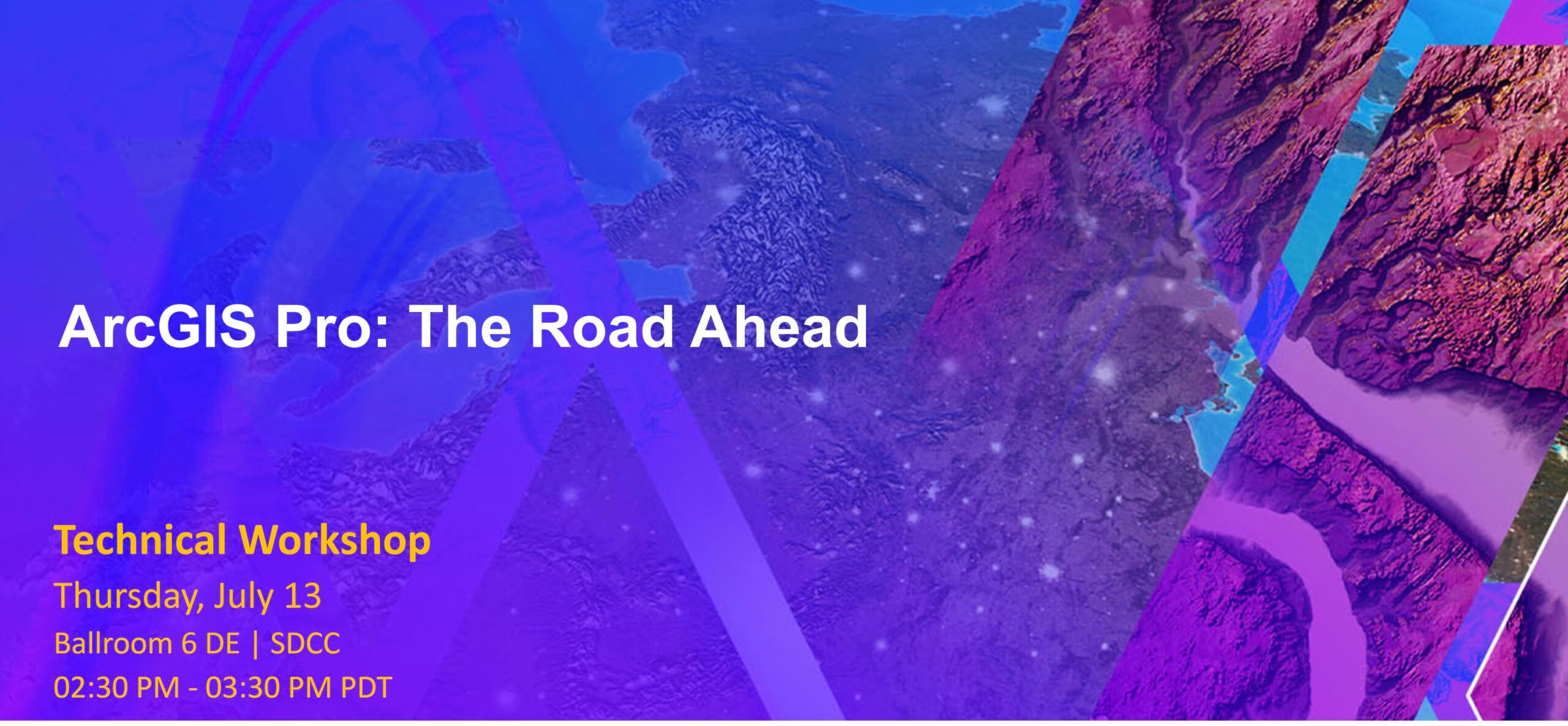 Come meet the team and see what's planned and what's coming in the next few releases of ArcGIS Pro.
Nawajish Noman, Stefan Balbo, Drew Flater, Jim McKinney, Phil Sanchez, Nathan Shepard, David Watkins, Craig Williams, Jonathan Murphy, Kory Kramer, Aleta Vienneau, Aubri Kinghorn, Ivonne Seler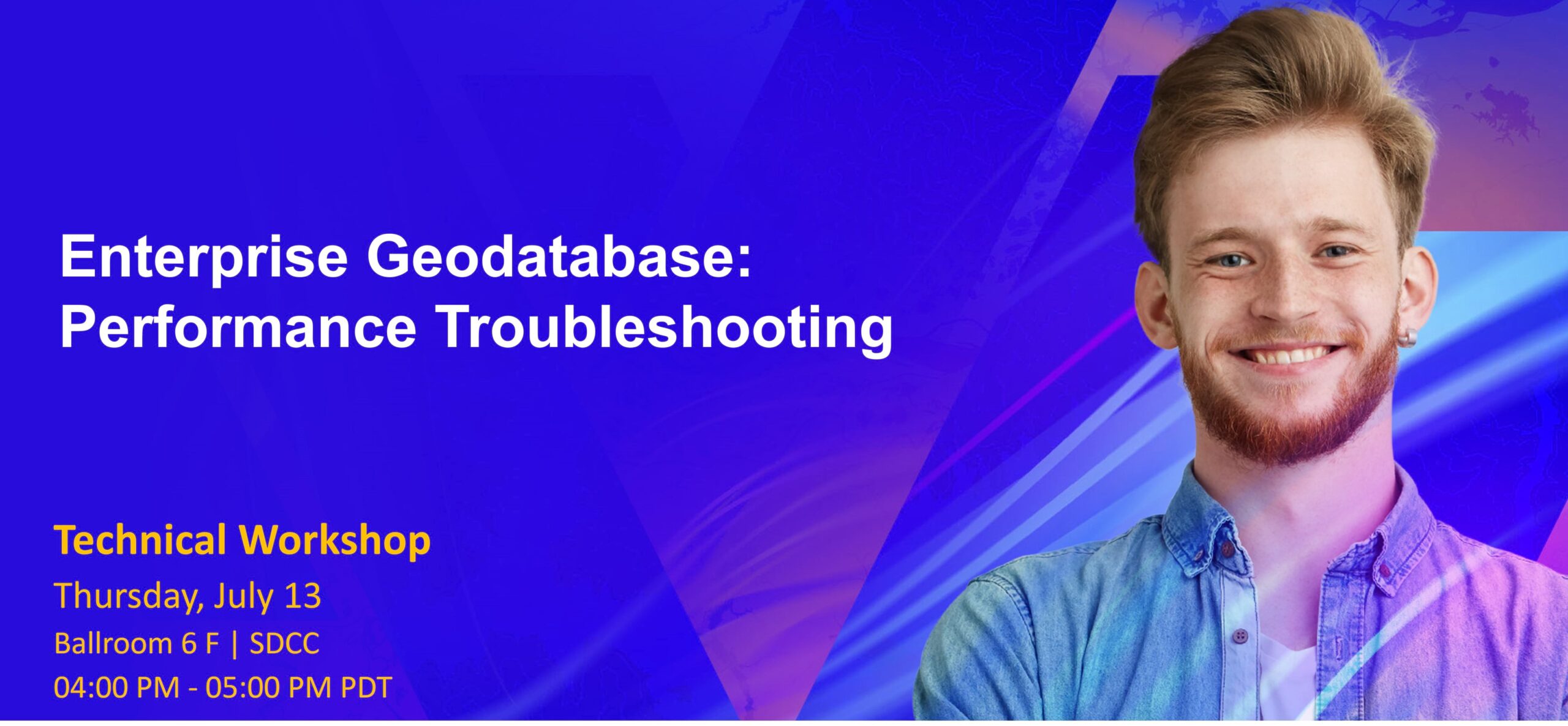 This session will cover various troubleshooting techniques when working through performance related issues with enterprise geodatabases, map and feature services. We will share real-world performance scenarios and discuss how they were resolved through troubleshooting and end the session by sharing tools you can use for troubleshooting cases in your organizations.
Jim McAbee, Nana Dei, Malini Ramalingam
Supporting materials:

We will publish a post-UC blog where we will make the presentation slides in PDF format available. We will also provide a curated list of summary questions asked during the live sessions with answers from our team and the sample data used in the demos.
We look forward seeing you in San Diego!
                                                                                                                                                                                      – the product team
Commenting is not enabled for this article.