Public Safety Answering Points (PSAPs) around the world are taking advantage of the latest release from Esri scientists updating the Address Data Management solution. The updates streamline address management and continuously improve data quality. The result can be shorter response times and improved services.
Public safety agencies and answering points are under ever-increasing demand to provide dispatchable locations to first responders that includes elevation information (enabling them to find a location in a high-rise or underground structure). Typically, an address includes the number assigned to a structure and the names of the street and town or municipality. Assigning addresses is an essential act of government and is critical to providing efficient and cost-effective response in emergencies.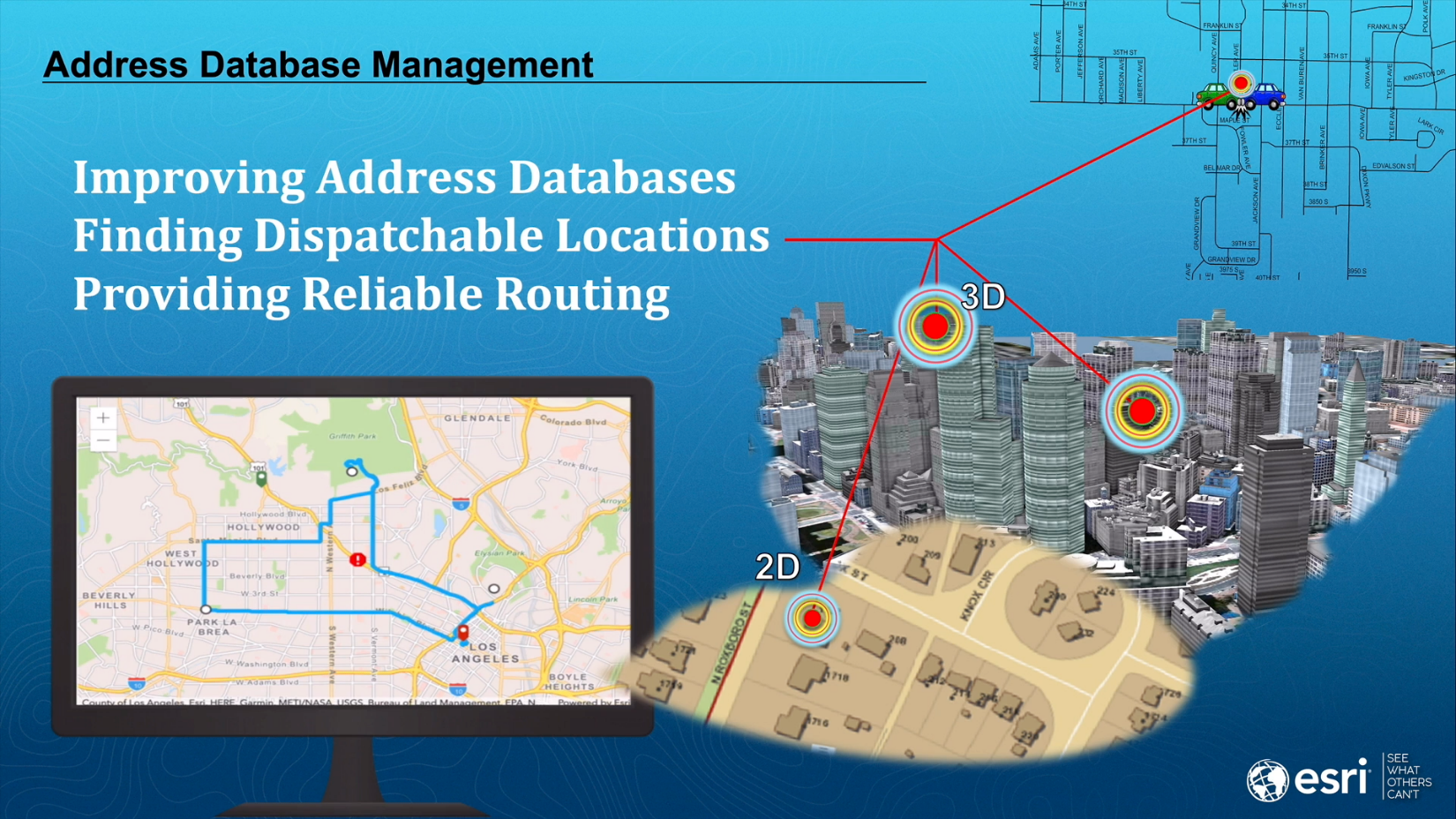 Maintaining up-to-date address data is essential for first responders. Inaccurate information can result in longer response times and increased risk. Lives and property may even be lost if first responders cannot quickly locate the address of an emergency.
With those risks in mind, Esri teamed with the National Emergency Number Association's (NENA) Next-Generation 911 (NG911) committee to drive requirements for better, more accurate address mapping. The result? Many 911 authorities are assembling new address repositories, and several states are developing systems that maintain and deliver address data across the state. These same addressing capabilities are currently in use by the US Census Bureau and the US Postal Service.
Our world is three-dimensional, and our data and maps should reflect that. Address authorities use subdivision plats, building permits, and feedback from key stakeholders to manage information in their address repository. While many of these authorities have a central database of address information, the physical location of those addresses eludes them. Ensuring that their address repository supports the diverse needs of 911 service is critical, and now it is within reach.
The solution includes a series of maps and apps, tailored to the needs of PSAPs (command and control centers). Using the solution can streamline address data management with stand workflows and continuously improve the quality of your address data. The solution can increase your confidence in your data, which can be added to, validated, and updated through field inventories.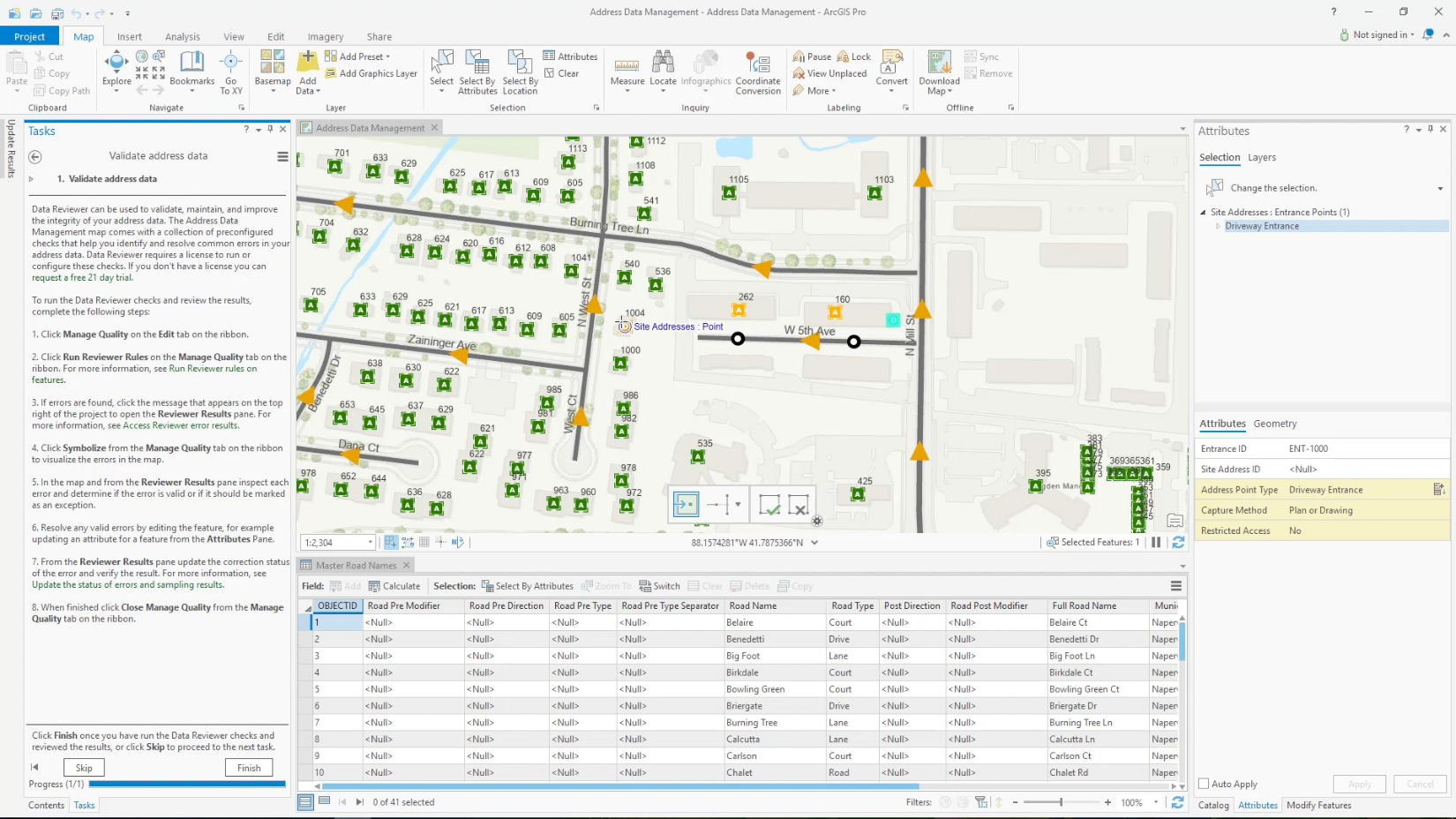 Esri's Address Data Management solution can help you improve the quality of your address data with a single website destination designed to help you share key address information with internal and external stakeholders. We supply site to help you inform the public and share current address information. And you can leverage a digital survey form to solicit address requests or to report addressing problems from internal and external stakeholders. That way, you are including the community in your efforts to improve the quality of your address data.
The Address Data Management solution delivers a set of capabilities that help local governments maintain an authoritative address repository, continuously improve the quality of address data, and share address information with internal and external stakeholders.
Learn more about Esri's efforts supporting emergency communications on our website.