The latest release of ArcGIS Mission (2021 Q2) continues to help raise the level of situational awareness within a team. Centered around the operational life cycle, ArcGIS Mission enables analysts, mobile teams, and executives to quickly establish command and control, by organizing and managing teams and resources whether they are responding to planned events or dealing with unplanned circumstances. We've received great feedback to the initial releases and have incorporated some user requirements into this version. The enhancements in this release are focused on building out capabilities in planning and organizational preparedness, executing in disconnected environments, and overall reporting and review improvements.
ArcGIS Mission Manager is the premium web app used to plan, prepare, and manage an organization's missions. This includes assigning mission members and provisioning mission content. In Mission Manager, analysts and operators can now:
measure distances and areas dynamically
find proximity
create buffers
use coordinate tools for input, capture, and conversion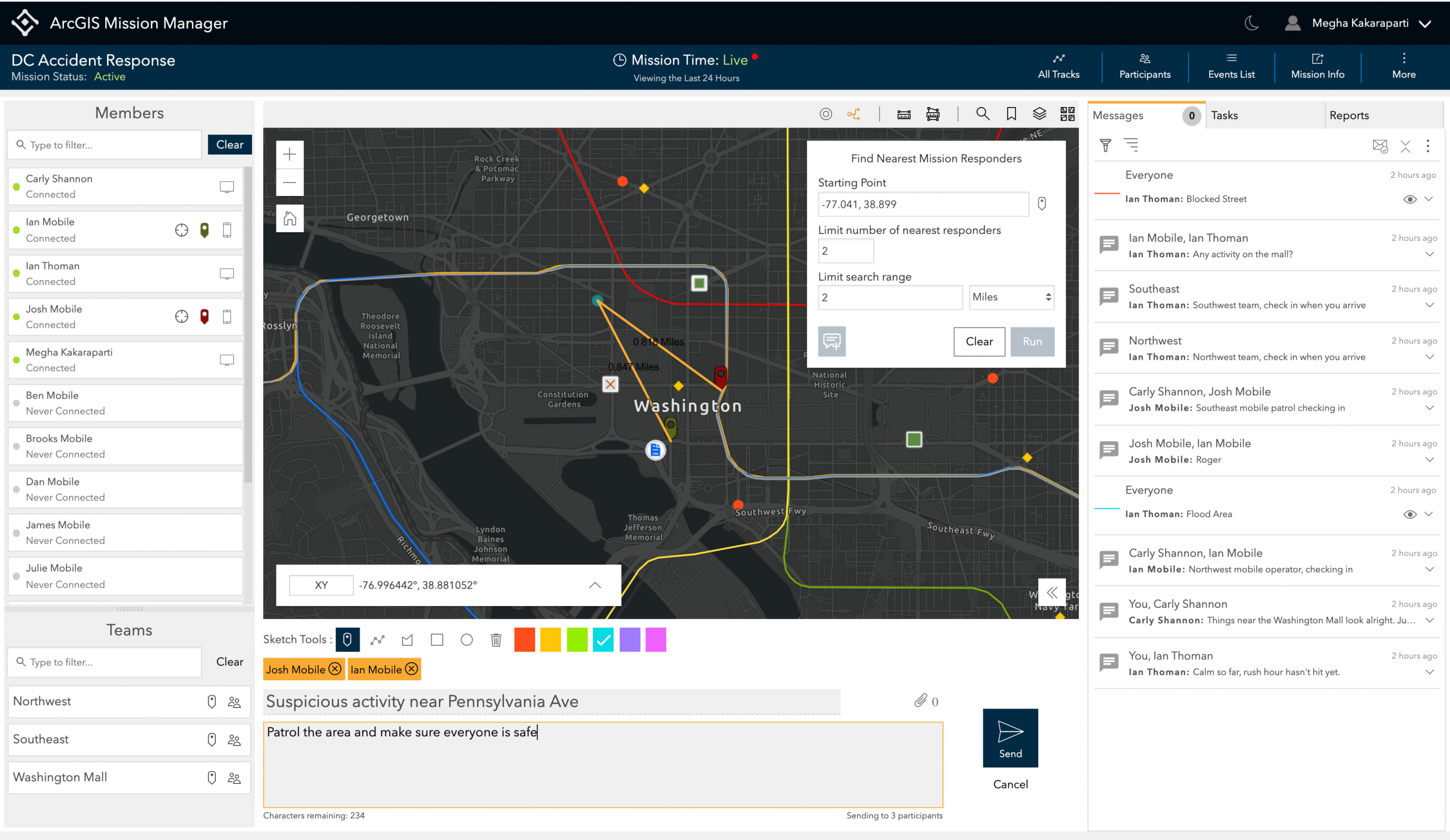 As a mission owner or an administrator, you can create custom reports for your mission by adding multiple field types including:
Single-Line Text
Multi-line Text
Number
Single Choice
Date and Time
Drop-down List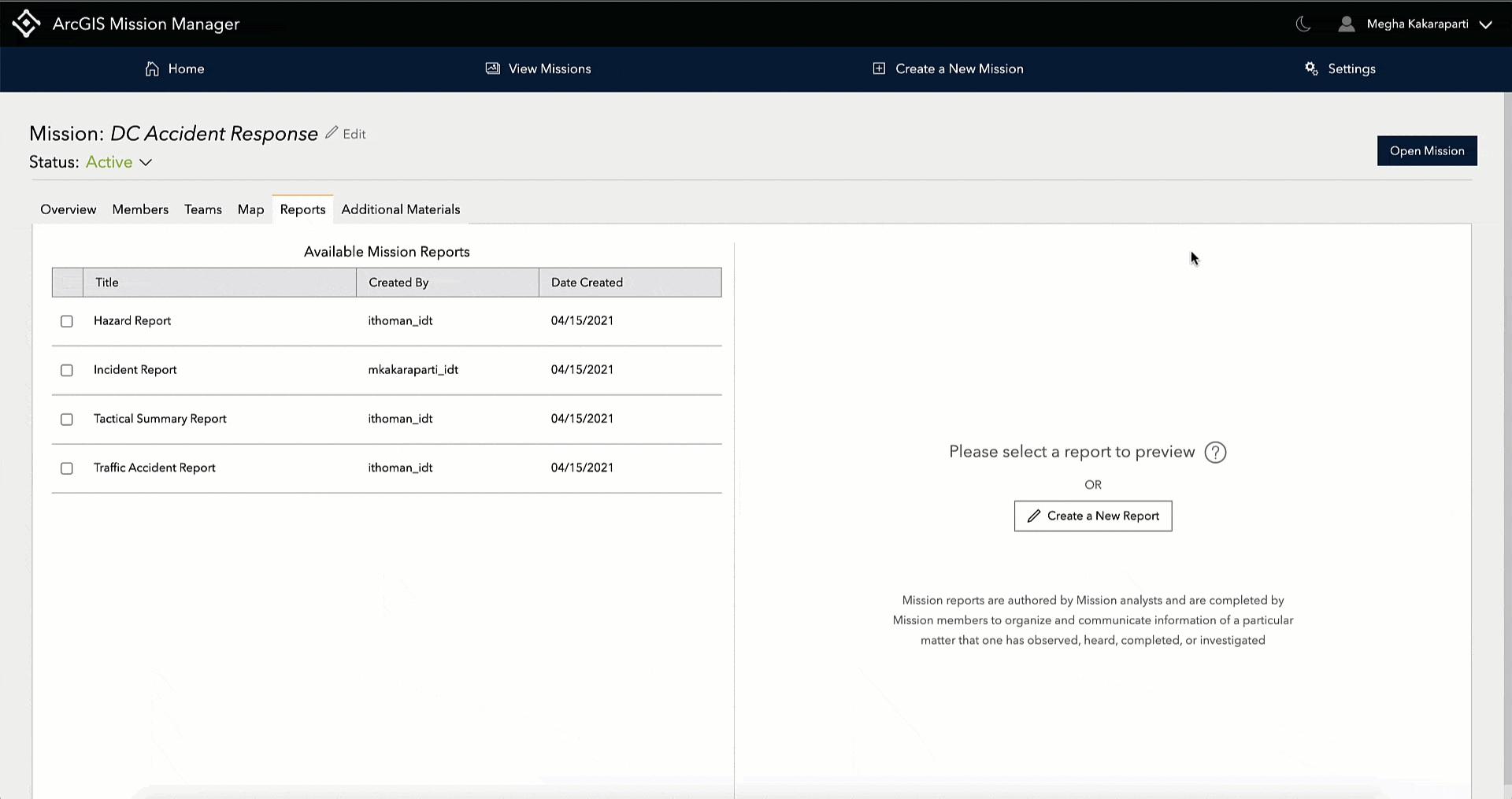 Additionally, users can enable attachments for images or photos when a user submits a report. Another benefit of custom reports is the ability to leverage reports shared with the organization as a template. Mission analysts can also assign the custom report to a task for Mission responders to complete.
ArcGIS Mission Responder is the mobile app used for communication and collaboration in the field. It is available for free on both iOS and Android devices. In the latest release, Mission Responders can now access, complete, and submit multiple custom reports based on operational activity.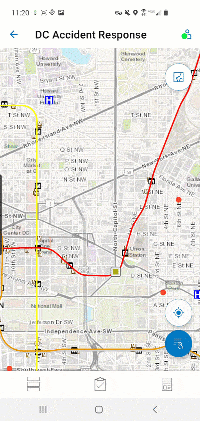 Responder has native Peer-to-Peer (P2P) integration and allows the use of an available Local Area Network (LAN), cellular network or integrated device-level mobile network to maintain persistent communication between Responder devices when a connection to the Mission Server is unavailable. We have enhanced this feature to allow for what can be called a 'store and forward' capability. This simply means that when in Native P2P,
tracks
messages
tasks, and
reports
are all stored on the device until reconnected to the Mission Server and can then be displayed in Mission Manager.
ArcGIS Mission Server is the key component of Mission that optimizes the near real-time communication experience and we continue to evolve and expand on its scalability and performance, allowing more connections from clients. This release provides a programmatic process through a public API for automating and bulk processing, such as the creation and management of multiple missions and related resources and one for creating a custom Apache Proxy configuration file for additional web-tier deployment options. Web-tier authentication allows you to integrate your ArcGIS Server and user management with your organization's external identity store. In this release, built-in, PKI, IWA, and SAML are all supported web tier patterns.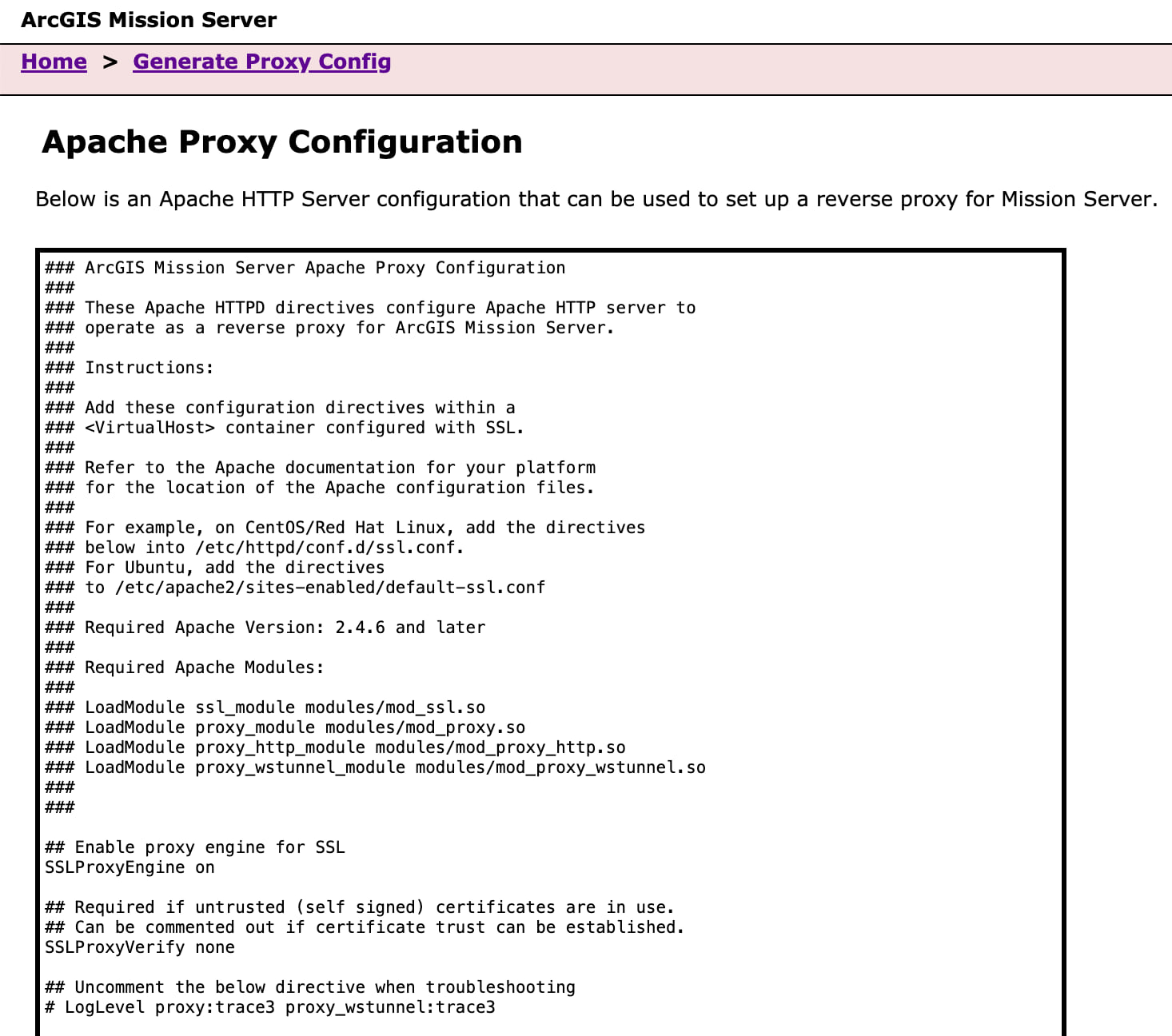 For additional details on these new features, explore the following deep dive blogs from ArcGIS Mission Product Engineers:
In addition, we have many resources for you to find out more about ArcGIS Mission, including extensive documentation, blogs, and YouTube videos. And we are always happy to hear your feedback. Join the Esri Community and share your questions with us.