---
---
Experience what's possible with ArcGIS Mission through curated collections of guided tutorials.
Try ArcGIS Mission
Go through the uses, components, and capabilities of ArcGIS Mission.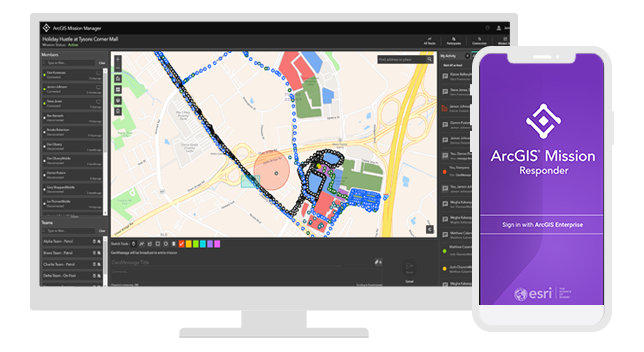 Documentation
---
Find answers and information so you can complete your projects.
Show More
Videos
What is ArcGIS Mission?

Darron Pustam introduces the major components and uses of ArcGIS Mission at a high level, discussing industry, capabilities, and requirements.

ArcGIS Mission Demo

Three product engineers perform a video demo of ArcGIS Mission and then do a deep dive into its uses and capabilities.
Show More
Training classes
Show more